I live in Devonport on the North Shore and have explored plenty of great walks
The North Shore has its own climate – the locals will tell you it's always warmer! The North Shore walks will take you onto volcanoes, along beaches and through the bush. There are fabulous views looking back towards the city and out to the Hauraki Gulf.
Auckland's North Shore is a treasure trove of diverse experiences right in my backyard. From the breathtaking Takapuna Beach sunsets to the serene Onepoto Domain walks in Northcote, each suburb has its unique charm.
Exploring Devonport's historic streets, cafes & extinct volcano, delving into Beach Haven's natural oasis, and getting lost in Greenhithe's enchanting forest are all a part of my North Shore walking escapades.
And let's not forget Rosedale's Rosedale Park, perfect for leisurely strolls. This region combines urban vibrancy with natural beauty, and I can't wait to share its wonders with you.
Because there are so many walks in North Shore, I've broken them down into areas to make it easier to find things.
I have over 150+ walks in Auckland, hope you find a few to enjoy! 
Areas of my walks in North Shore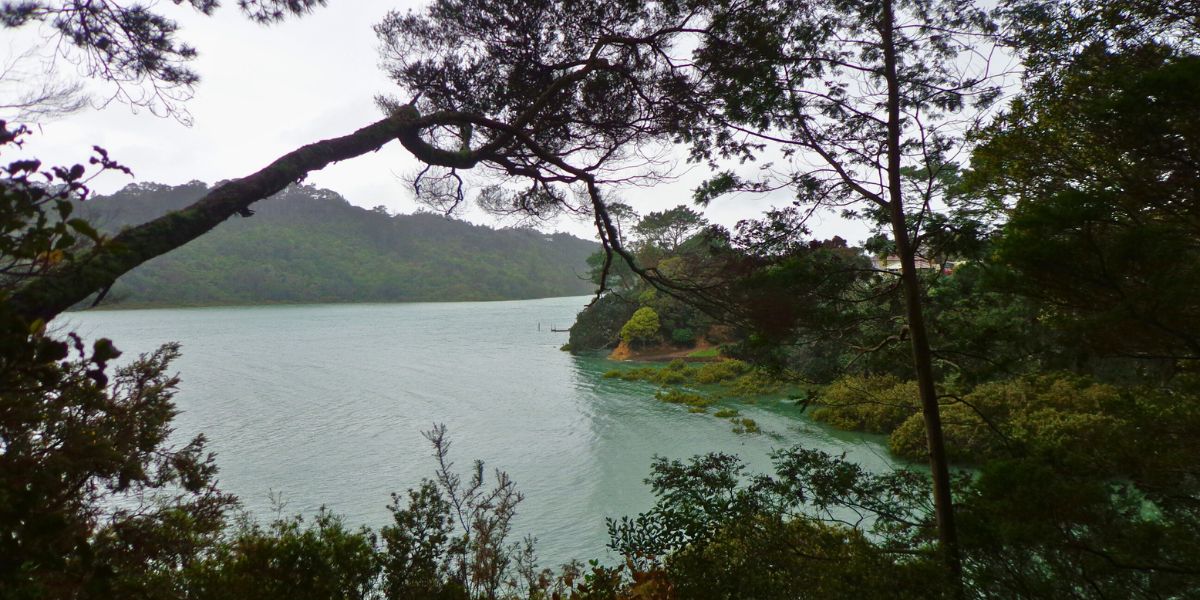 Beach Haven is where I escape to connect with nature and unwind. Shepherds Park offers tranquillity, while Eskdale Reserve brings bushwalks alive. The beach beckons ...