Here's our pick of the best walks & hiking tracks in Wanaka
Our best walks would be around Lake Wanaka on the Waterfall Creek track or up Mt Iron for easy fitness. I haven't managed to hike up Roys Peak yet, but Garry has and the hard slog to get to the summit was well worth it especially on a sunny day. I really enjoyed the 10 km very scenic walk to Glendhu Bay which runs right beside Lake Wanaka for fabulous views.




Walking in Wanaka
We're really lucky to have friends in Wanaka we can stay with. My friend and I often walk her dogs on the Waterfall Creek Walk and stop off at Edgewater hotel for fresh scones and coffee. Or we'll go on the Slaughthouse Creek walk as far as the 3rd lookout point, do some bench presses, give the dogs a rest then double back. Excellent start to the day! Scroll down the page a bit to see all the walks in Wanaka.
Biking in Wanaka
If we've got the bikes with us we'll often bike around Lake Wanaka to Waterfall Creek on the easy wide track. From there the trail turns into the Slaughterhouse Creek walk, this is much harder on the bikes as the track is quite rocky in parts and can be steep. Or we'll bike around the lakefront the other way right round to the Clutha River and cut back through town. You can hire a small e-bike, medium e-bike, or large electric mountain bike and collect it from Wanaka town at 10 am.
List of all walks in Wanaka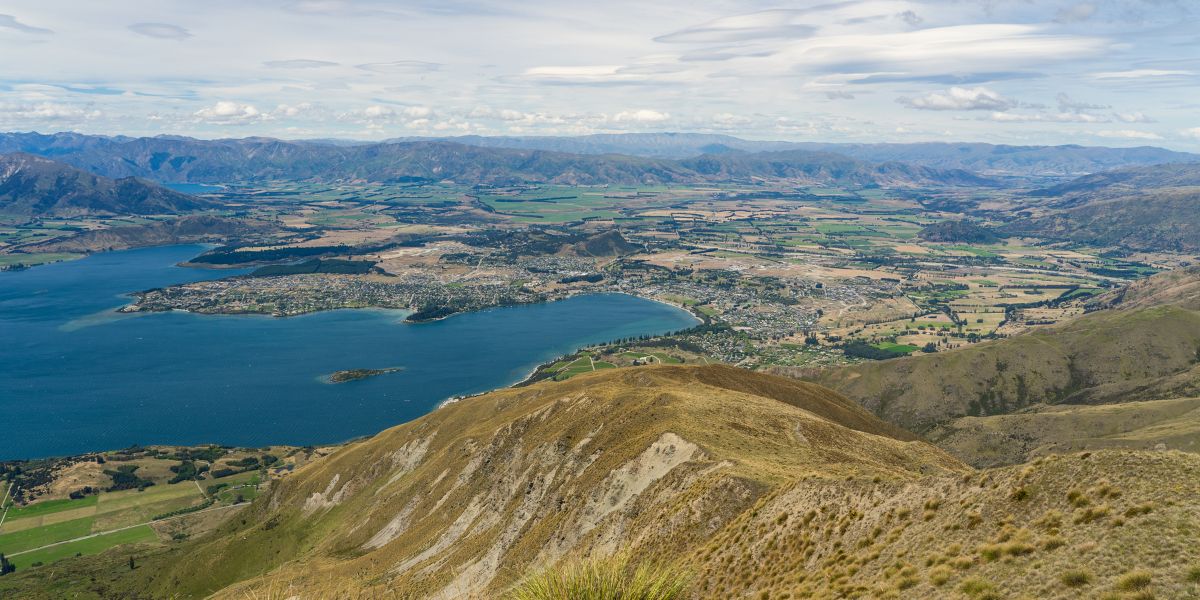 Roys Peak Track is 16 km • 5 to 7 hours return • Hard • 6 km drive from Wanaka – walk up for the sunset, it's truly amazing. Full walk details.