The frosty ice crunched under our feet when we started our walk, and yet it did not take long for our bodies to warm up after the cold start to the day.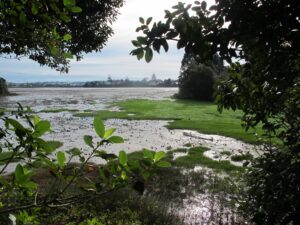 Quick facts about this walk
| | |
| --- | --- |
| Walk time: | approx. 80 minutes |
| Distance: | about 6.4 kms |
| Start: | Wharf Street, Prince Edward Park |
| Track Quality: | Mostly level paths with a short run of steps |
| Difficulty: | Suitable for most ages and levels of fitness and mobility, designed with flat shoes or running shoes in mind. |
| Highlights: | Papakura Inlet coastal views, shorebirds, parks and sports field, residential streets. |
| Dog Friendly: | Yes – Off Leash |
| Facilities: | There is a children's playground in Ray Small Park |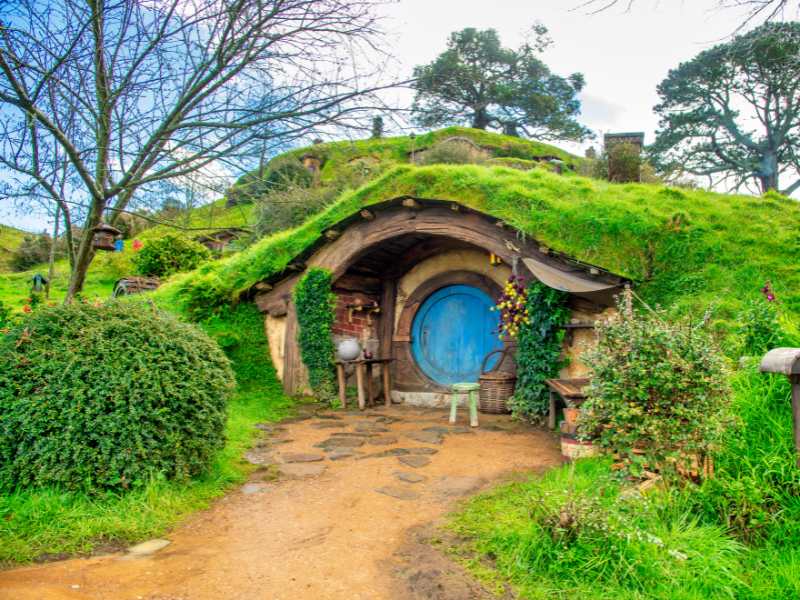 The Hobbiton Movie Set Day Tour - From Auckland
Part of the Pahurehure Esplanade walkway has slipped into the estuary at one point, but we managed to find a short detour. This walk is full of contrast – the quietness of the tree lined suburban streets and the reserves, the busy noise of the Southern Motorway, the happy sound of sports grounds in use on this Saturday morning, the peacefulness of the estuary path along Pahurehure Inlet.
In 2010 the Pahurehure Inlet was cleared of mangroves. Today the empty inlet looked naked – in a good way.
Suggested cafes (from a friend who lives in the area): In Papakura there's the Grounded Roots Cafe
which is probably the best coffee, and then there's the local Pizza Box – they have some good dishes and a good selection, and their coffee is quite good too.
There is a children's playground in Ray Small Park. Please check signage for off leash dog exercise areas.
Map location and how to find Papakura Inlets Walks
Photos from my walk along the Papakura Inlets Walks
See more of my walks near Papakura in South Auckland