I walked the Tuff Crater Path on a lovely sunny day in Auckland. Here is my review about this walk.
In order to walk the entirety of the rim, it is best to start at the end of Exmouth Road, at Heath Reserve. Before embarking upon the walk itself, you can take a detour to the motorway overbridge for views of Auckland CBD's skyline and the Waitemata Harbour on one side, and the water-filled Tuff Crater on the other.
Head back over the bridge and follow the path along the crater. The track is undulating, though they are more ups and downs than hills. 
It may seem that the track eventually disappears or comes to an end. However, you must walk through the field (which is often wet) to continue the walk. The track can also be overgrown at times. It is thus important to wear appropriate footwear for this walk.
You will reach the end of the track on the other side of the crater. This walk can be done one way by climbing the bank onto Akoranga Drive. It is technically a return path back along the rim to Exmouth Park. There is no way to walk beside the motorway, don't even think about it.
Follow the 3d map of my walk along Tuff Crater, just click on the play button below.
Quick Facts about this walk
Location: Auckland, North Island, New Zealand
Time needed: 1.5 hours walk
Distance: 5 km
Difficulty: Easy
Bikes allowed: Yes
Route: Return
Elevation: 50 m
Wet Feet: Yes, muddy sections
Toilets: Unknown
Dogs: Yes
Mobile Coverage: Yes, very good
Last Updated: November, 2020
Summary points about this walk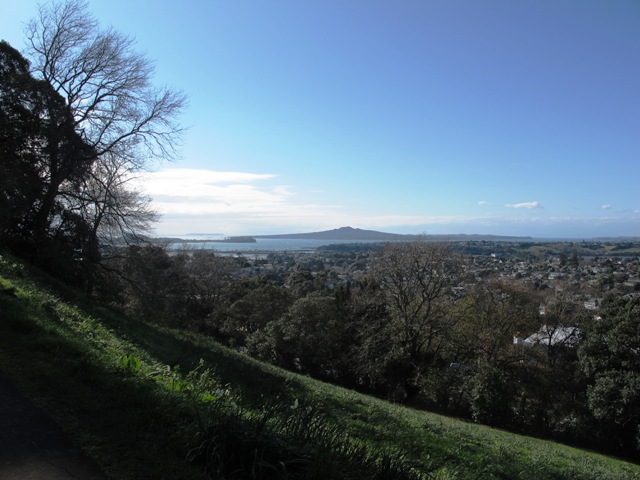 This weekend we embarked on an alternative Auckland coast to coast walk – from Waitemata Harbour to Manukau Harbour with less road and more parks