The Judges Bay Path starts at the archway entrance to Dove Meyer Robinson Park on Gladstone Road.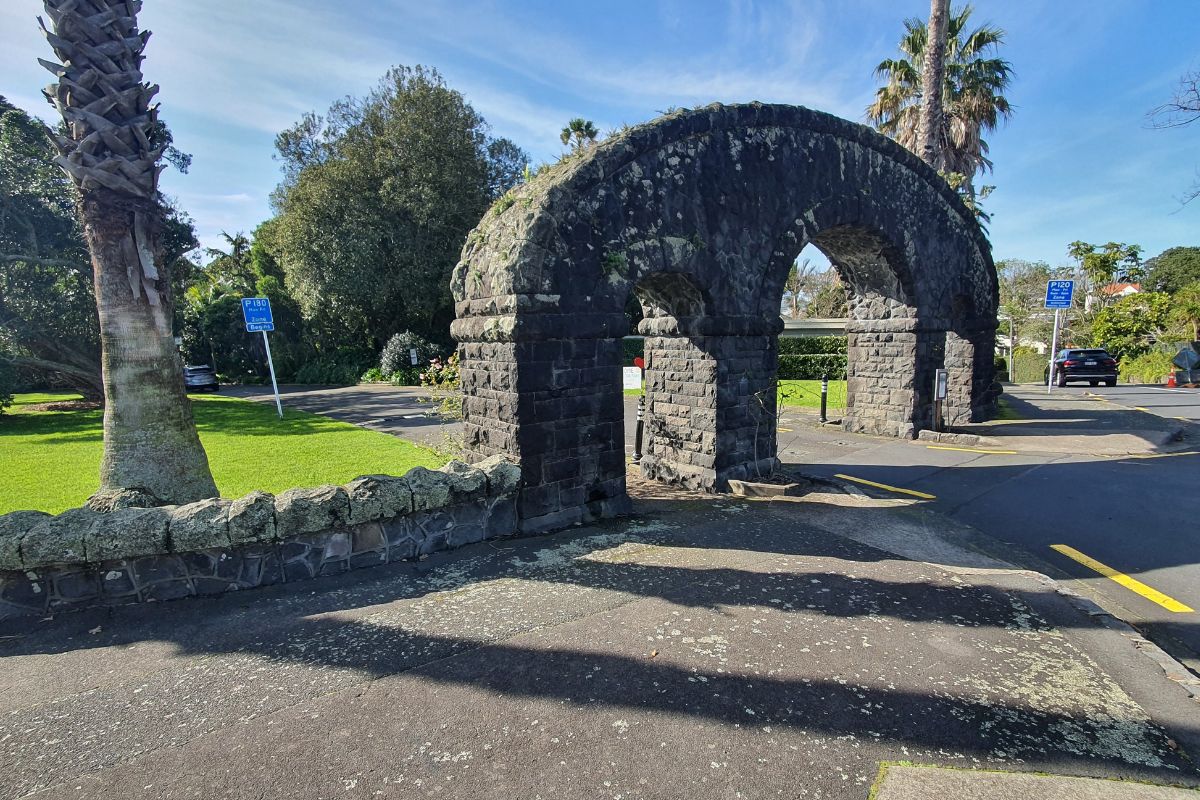 The start of this walk weaves its way through a series of rose gardens. However, as I was walking in the middle of winter there were no lovely roses to look at or smell.
I started at the archway, but you can drive in and park your car and start from there. You'll find plenty of parking outside the cafe.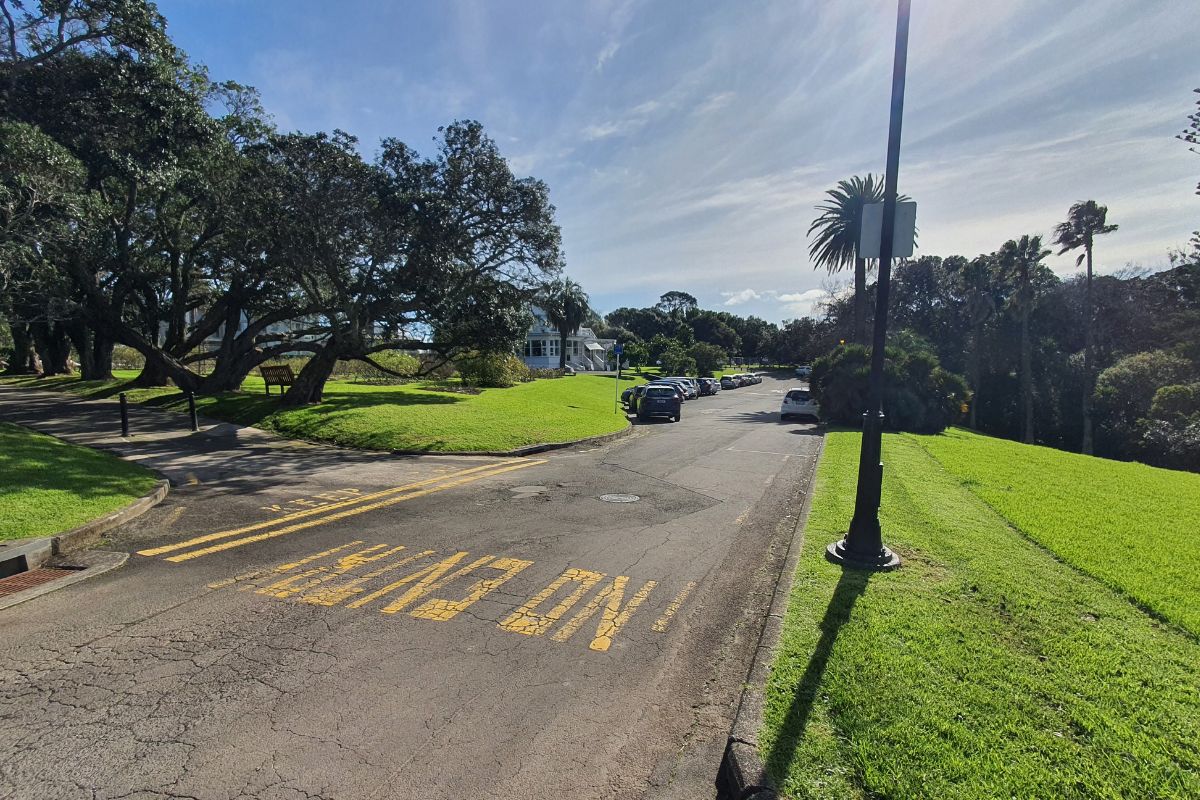 As you continue along the path, you will also see pōhutukawa trees before reaching the harbour.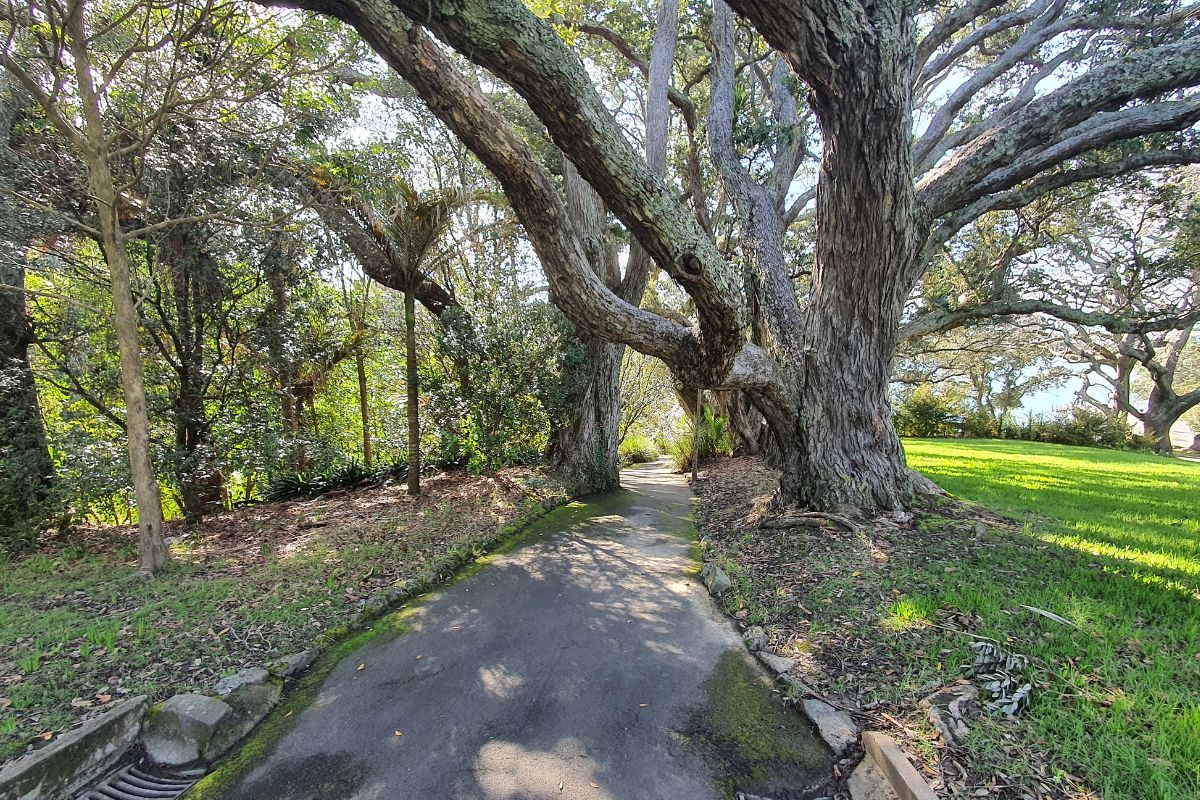 You will exit the park by heading down a set of steep stairs. At the bottom, you will see Judges Bay, which is a tidal inlet that is perfect for a swim on a summer's day. This is an excellent little beach for the kids with safe swimming. There is also a big barbeque area and a modern toilet block.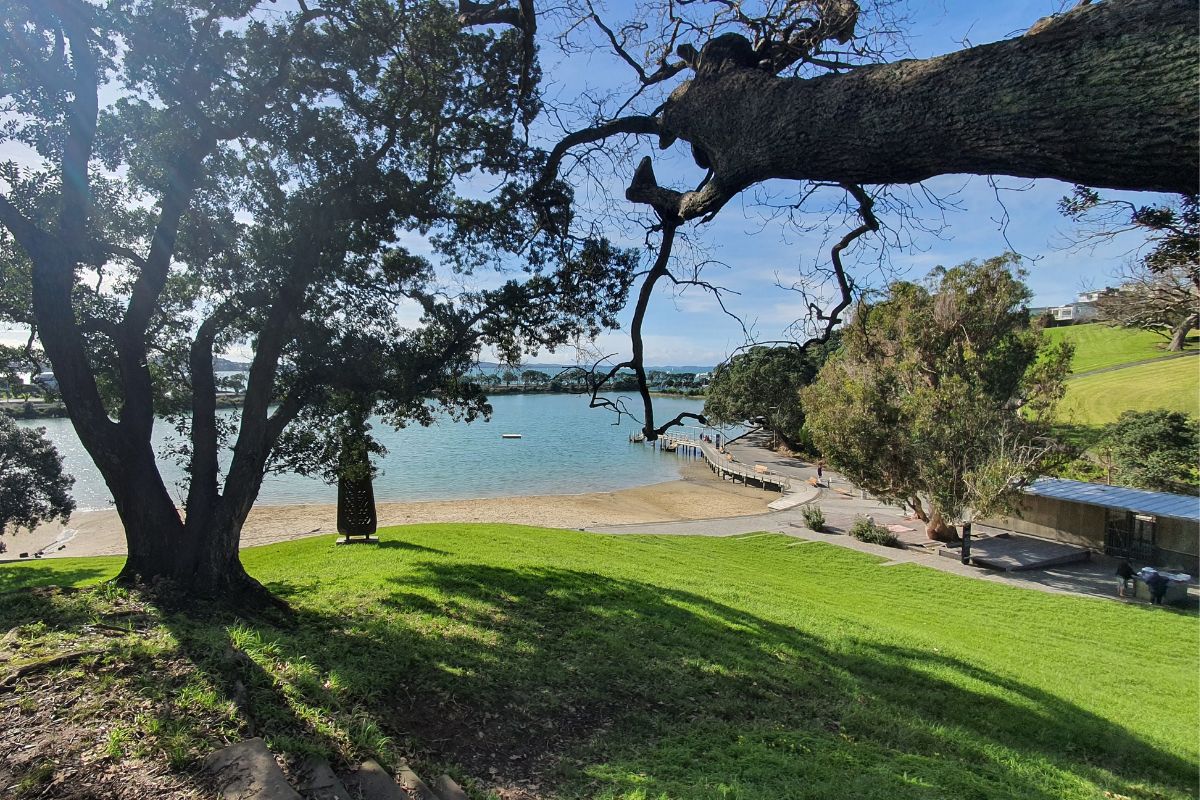 You can't quite see the path in the photo above. I walked behind the toilet block then up the hill past St Stephens Church and through the historic graveyard.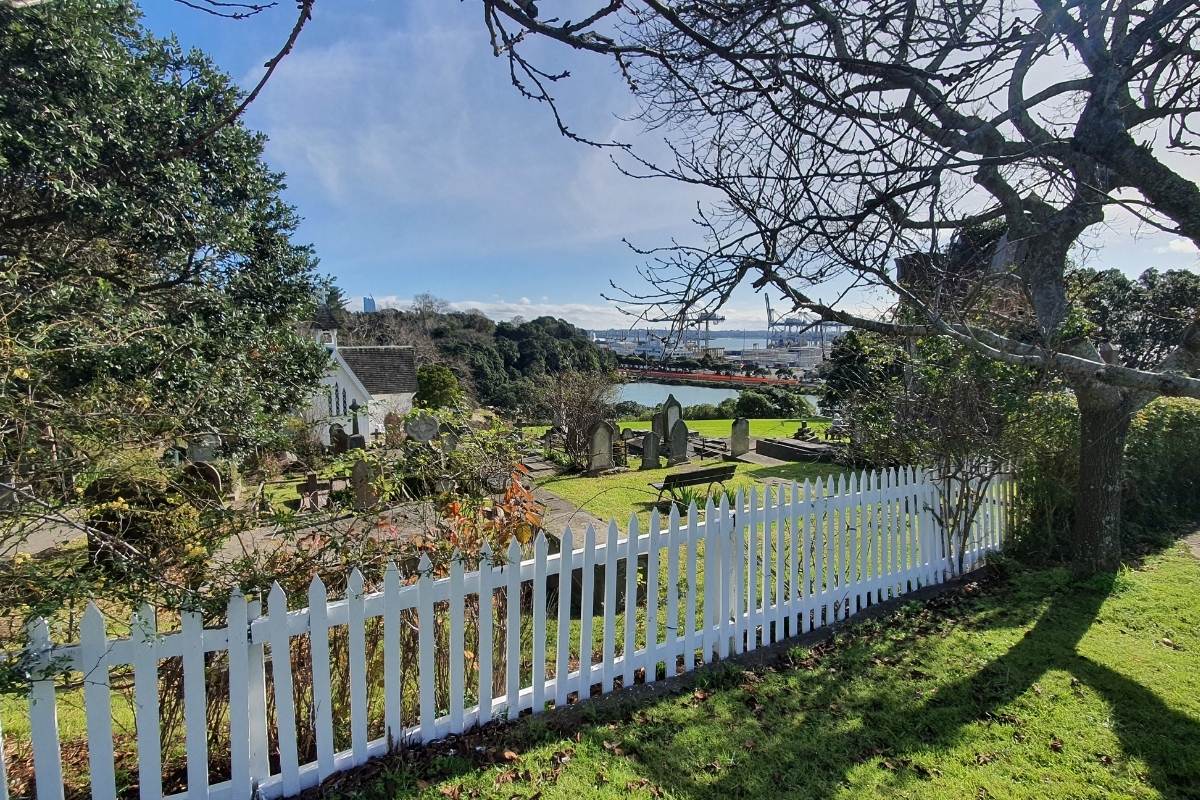 You'll pop out on the road for a very short walk, then take the first left and head back down where you will find yourself in a Rose Gardens once more. Walk a little on and you'll be standing at the top of the stairs with awesome views out over Judges Bay, the Parnell Baths and harbour. Unfortunately, again as I was walking in winter the baths were not so pretty. In summer they are full of people and look 100% better!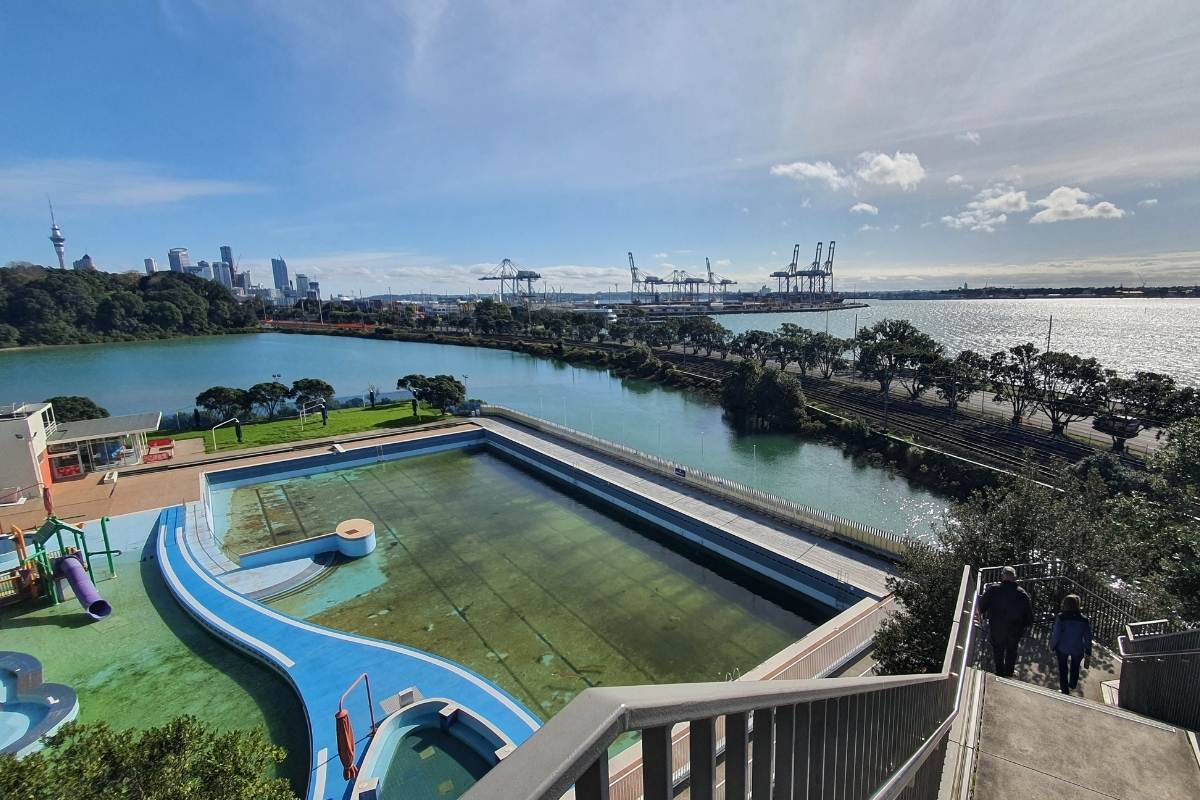 Now it's down all the steps. Just follow the path, it will take you right through the middle of Parnell Baths. Before you get to the baths you can walk over the footbridge onto the Auckland Waterfront Walk to St Heliers Bay via Mission Bay.
After you exit the baths you'll be in another decent sized car park on the edge of Judges Bay. You could always start your walk from here if you wanted to park the car there. Walk past the BBQ area and toilets again along the beach to the end.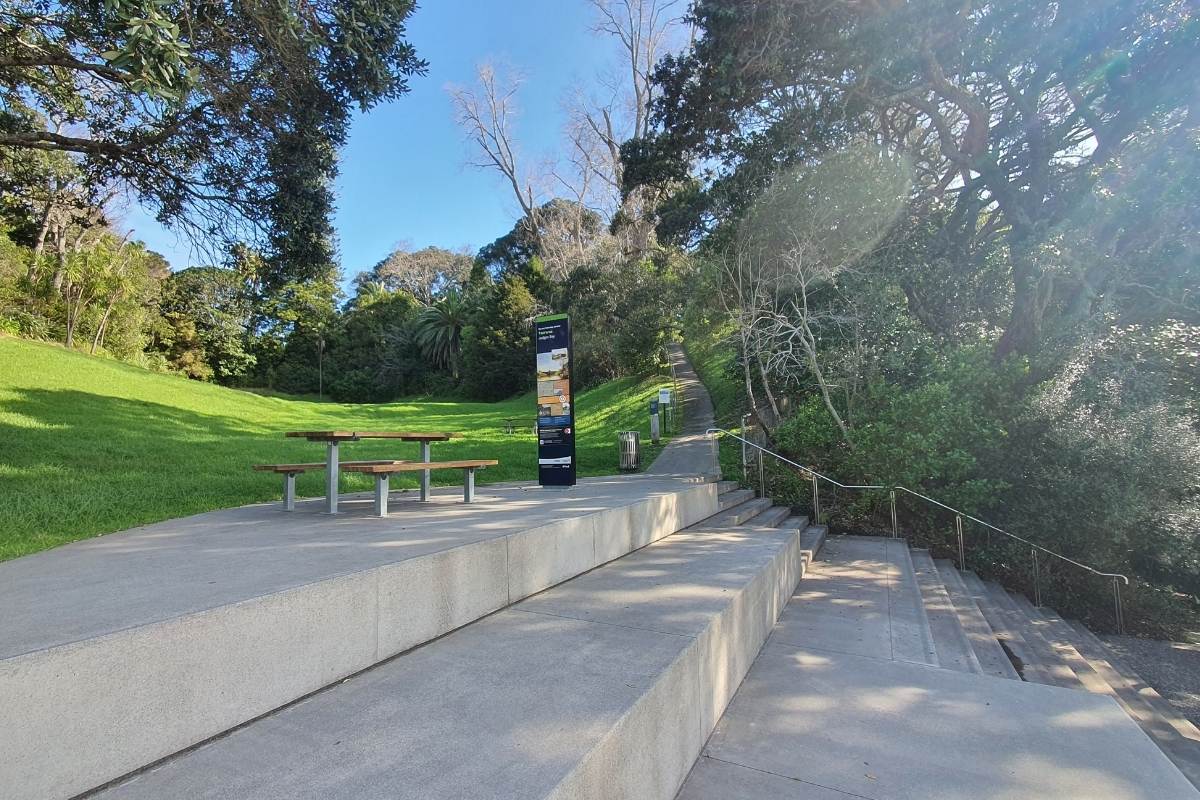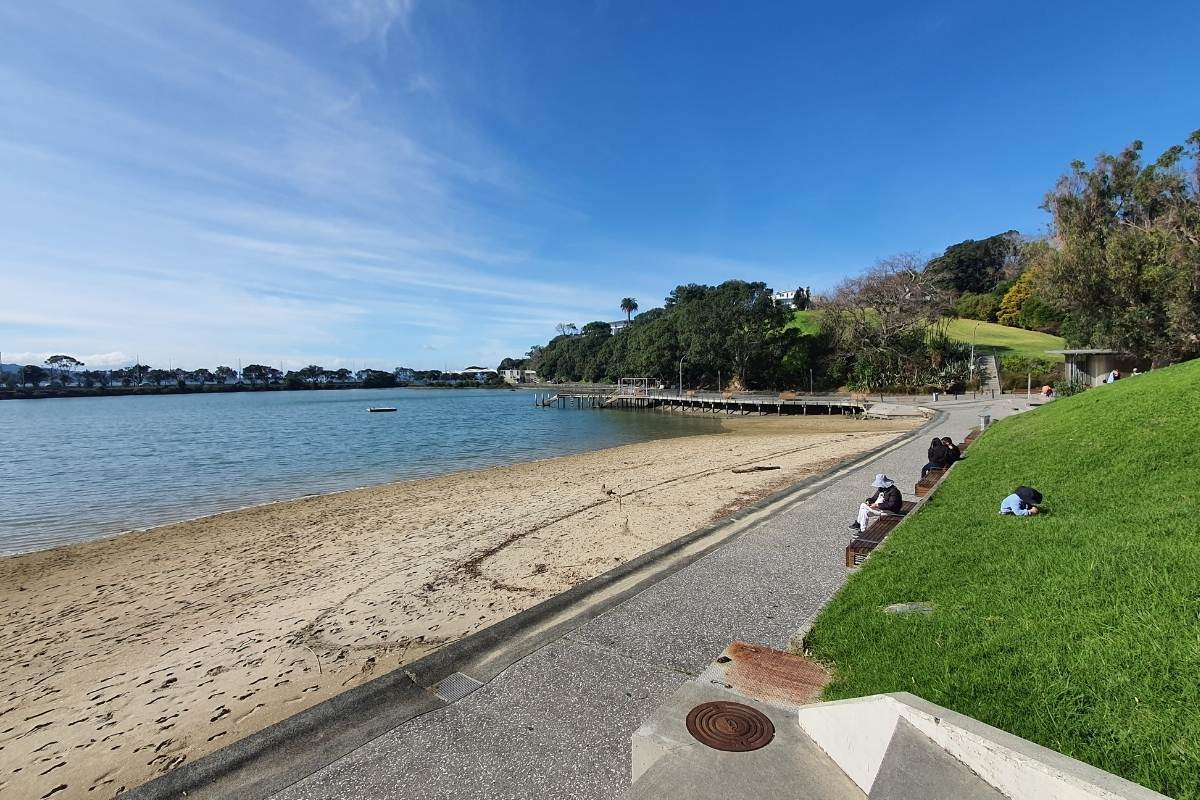 One last uphill section takes you to the Nancy Steen Garden. Finally, a bushwalk leads back to to the carpark and cafe.
Quick Facts about this walk
Location: Auckland, North Island, New Zealand
Time needed: 30 minute walk
Distance: 1.7 km – its a little bit further if you finish at the archway
Difficulty: Easy – although there are a few steps up and down
Bikes allowed: No
Route: Loop
Elevation: Steep sections and stairs – 50m
Wet Feet: No, it's a great track
Toilets: There are two toilets on this walk, one on Judges Bay Rd and one in Dove Myer Robinson Park.
Dogs: Yes, on a lead
Mobile Coverage: Yes, very good
Last Updated: July, 2022
My 3d video of the Judges Bay Path walk in Auckland
Summary points about this walk
More walks in Central Auckland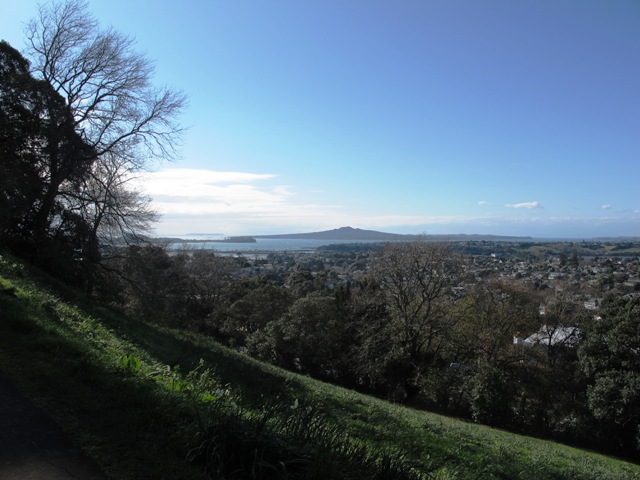 This weekend we embarked on an alternative Auckland coast to coast walk – from Waitemata Harbour to Manukau Harbour with less road and more parks
Get a birds eye view over Auckland city, coastal suburbs, St Heliers Bay, Mission Bay, Auckland Domain and a breathaking loop around Mt Eden plus Eden Park. Fly over the Auckland Harbour Bridge out to Rangitoto Island.