Dune Lake Walk at Ship Creek
Here's my review of the Dune Lake Walk at Ship Creek on the West Coast. 
Follow the curved boardwalk from the shelter for a circuit through the beach dune landscape & forest.
I really enjoyed the first part of the Dune Lake walk which took me along a boardwalk right on the sand dunes. The track then winds through dense coastal forest stunted by the wind. Stop at any one of the viewpoints, they all have great views.
I then wandered through dense coastal forest and got a birdseye view of the massive Haast coastal plain all the way down to Jackson Bay. The boardwalk weaved through rushes beside the dune lake, this is where I spotted a Tui thriving in this wetland zone.
I also did the other walk here called Kahikatea Swamp Forest Walk which started at the same place.
Quick Facts about the Dune Lake Walk
Location: Ship Creek, Haast, West Coast, South Island, New Zealand
Distance: 1 km
Time needed: 30 minutes to complete there and back
Difficulty: Very Easy
Mountain Bike: No
Wheelchair Access: Yes the whole way
Route: Return
Elevation: 0m
Wet Feet: No
Toilets: Yes
Dogs: No
Mobile Coverage: Yes
Last Updated: Feb 2022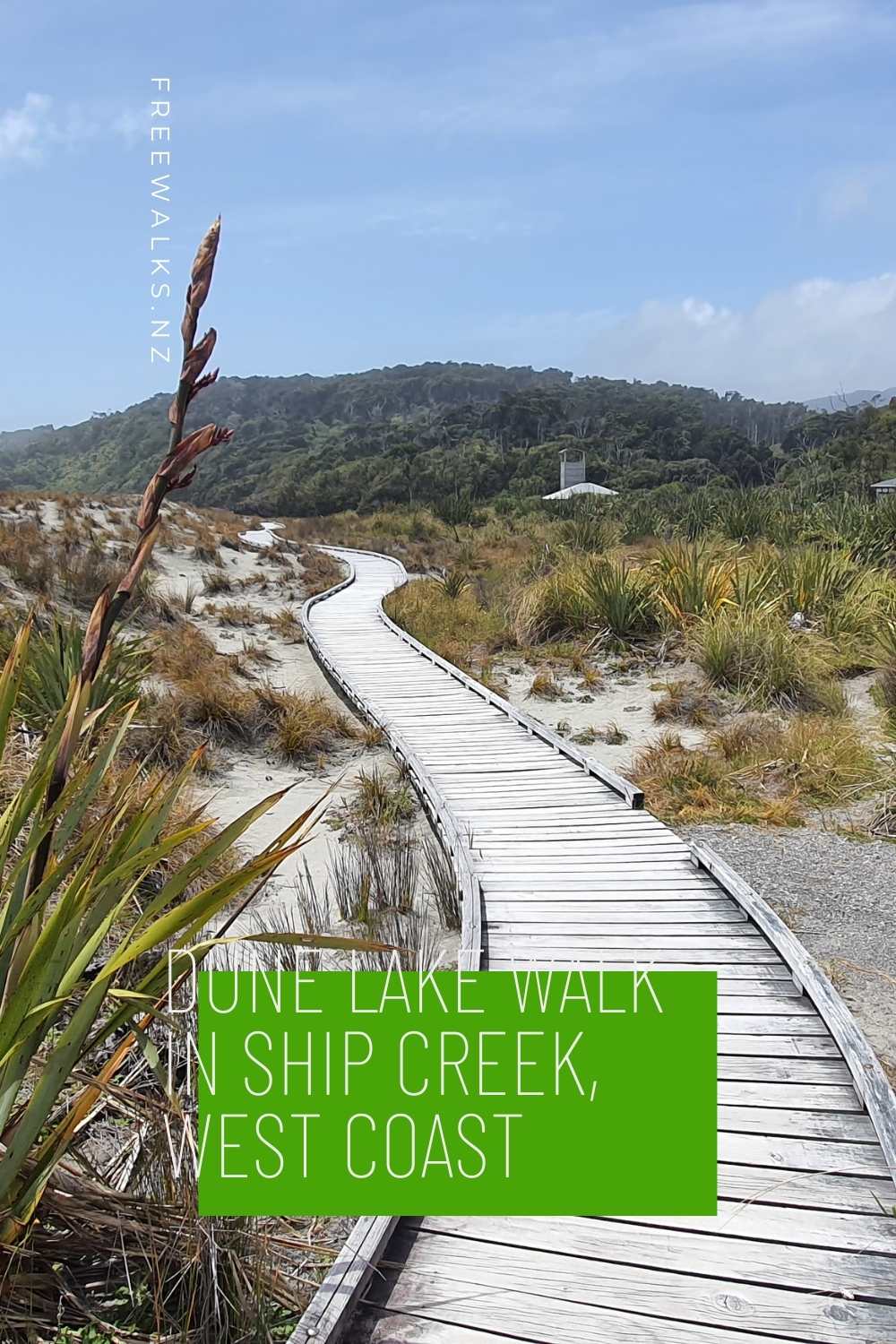 Summary points about this walk
History of Dune Lake and Ship Creek
Gripped by the Ice Age this land was once smothered by ice, frozen in time. The series of glaciers descended the Alps and scraped and shaped the impressive valleys we see today. As glaciers reached the coast they joined, forming one great Haast glacier tongue that covered the whole Haast coastal plain.
It is hard to imagine that the shoreline, 14000 years ago, was 10 to 20 km beyond the present coastline and that ice cliffs probably hovered over the sea. Once the ice retreated, the large hollow left by the ice tongue was piled with sediments carried by rivers formed from the ice melt – a coastal plain in the making.
Now a spectacular geological landform form the Haast coastal plain is also the most extensive wetland area in the country. Given that only 10% of our wetlands remain, this is one of the most noteworthy wetland refuges left in New Zealand.
Step out on the dune lake walk and encounter the stunning views over the Haast coastal plain, a dune lake and wetland wildlife.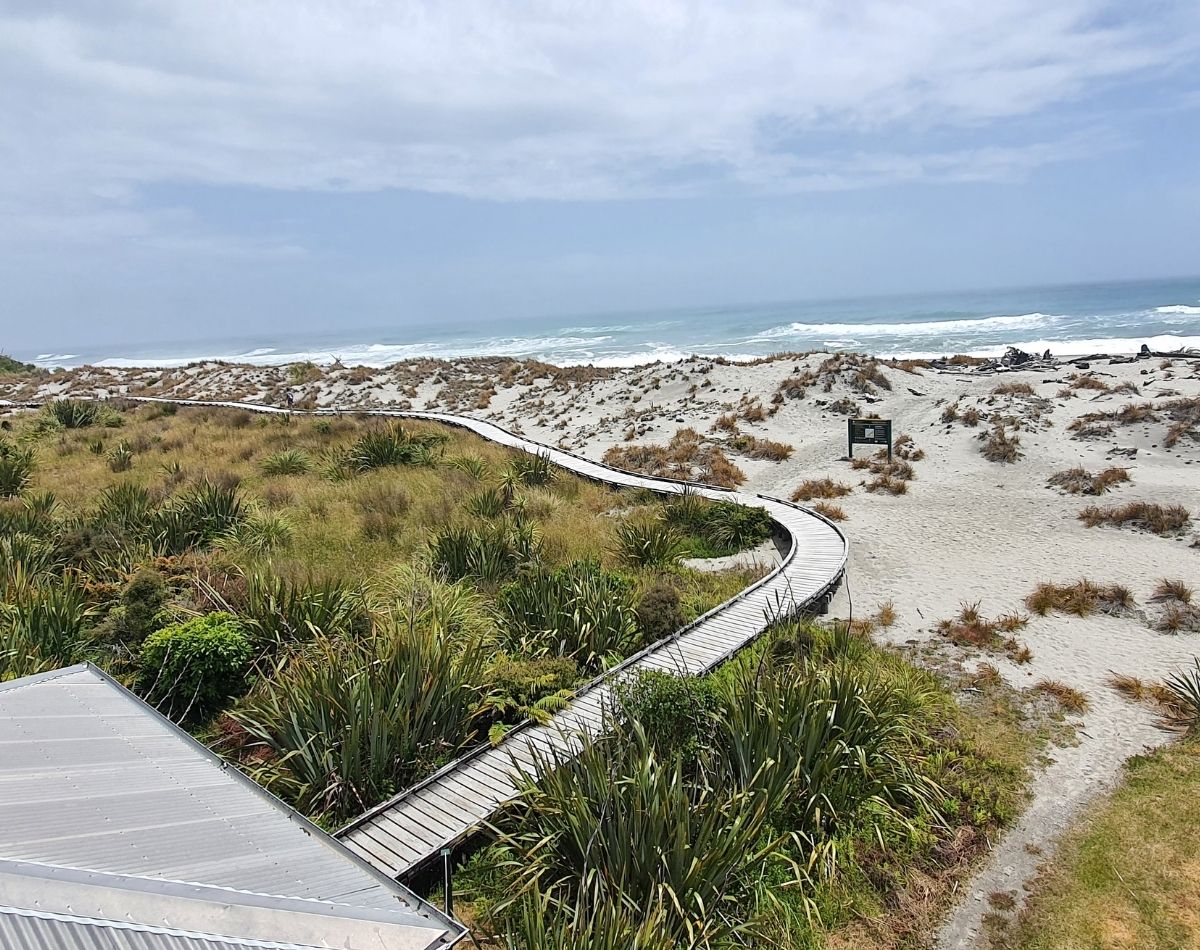 1 km • 30 minutes • Very Easy • Walk along sand dunes then through dense coastal forest to Dune Lake.
What sort of walking and hiking gear will you need
We've partnered with Macpac outdoor walking & hiking gear to bring you the very best products designed exclusively for our New Zealand climate. They'll ship for FREE within NZ on orders over $100 (if under $100 it's only $5). Worldwide international shipping is available except to the USA. Bulky orders will be $20.