West Harbour is tucked in between Hobsonville Point and Moire Park.  The walk circuit is short and does provide a couple of viewing points east to the city skyline.
Start at the Waipareira Walkway at the West Harbour Marina and enjoy a coastal walk meandering in and around many little inlets, passing by wetlands and through native bush. If you are lucky, you may catch glimpses of bush birds like fantails and tui. There's a nice picnic spot and children's playground at Luckens Reserve (the swimming beach is below the reserve).There are a range of facilities at Luckens Reserve to make this walk more comfortable.
Quick facts about this walk
| | |
| --- | --- |
| Walk time: | 60 – 75 mins |
| Distance: | 4.5km (yellow) |
| Difficulty: | 2/5 – some steep sections |
| Buggies/Wheelchairs: | 3/5 – Steep around & past Luckens Reserve |
| Facilities: | Playground, Toilets, Water, BBQ, Tables, Seats |
| Highlights: | Views, Coastal, Native Bush, Park |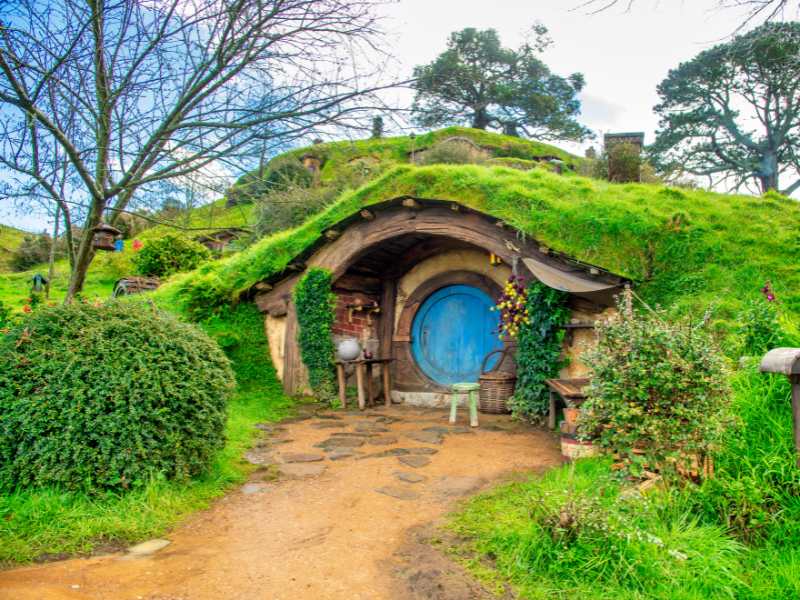 The Hobbiton Movie Set Day Tour - From Auckland
Map location and how to find West Harbour Loop
West Harbour Loop Track Description
This is a lovely coastal track that makes its way from the West Harbour Marina alongside the harbour and through Luckens Reserve.
The track could be walked out and back along the coast or use our suggested loop. The loop is about 4.5km and takes just over an hour. It could be shortened by looping back through Luckens Reserve.
The track is paved 99% of the way and does not contain any stairs. There are some steep sections around Luckens Reserve and through to the turn-around.
There are seats periodically placed along the walk for a nice resting spot.
Luckens reserve is excellent with lovely gently large sloped grass areas, children's playground, toilets, drinking fountain and plenty of parking.


The track is paved 99% of the way and does not contain any stairs. It is suitable for buggies and wheelchairs, although parts before Luckens Reserve and beyond Luckens Reserve to the turnaround are very steep and probably too difficult for wheelchairs. Lighter buggies with a fit 'pusher' should be ok – although in wet conditions it may become dangerous.
Comments on West Harbour Loop
It is a really great walk – one that should be near the top of anyones list! Enjoy and thanks for the comment.
Let us know how you go and really interested on feedback on the GPS map and if you find it useful.
Thanks
Richard