Woods Creek Track near Greymouth
Drive 25k south of Greymouth and enjoy this 1.2km easy loop around Woods Creek Track. See tunnels, old gold mines, races and walls of stacked stone.
So much history packed into this ancient forest walk from the old gold miners of the day.
Be sure to take a torch on this short walk to explore the fascinating tunnels once used by gold miners. When we were walking through the forest it seem quite eerie and "fairy tale" like, with moss covered trees and stones. The forest was rich with plenty of plants and birdlife. The track is easy but comes with a few steps here and there, however, they have good handrails. You might need to bring a walking stick. This is an excellent walk for the kids, they will love exploring the tunnels and caves. 
Quick Facts about the Woods Creek Track
Location: Greymouth, West Coast, South Island, New Zealand
Distance: 1.2 km
Time needed: 55 to complete the full loop with plenty of time for photos!
Difficulty: Easy with a few steps here and there
Mountain Bike: No
Wheelchair Access: No
Route: Loop Walk
Elevation: 48m
Wet Feet: No
Toilets: No
Dogs: No, not allowed
Mobile Coverage: No
Last Updated: March 2022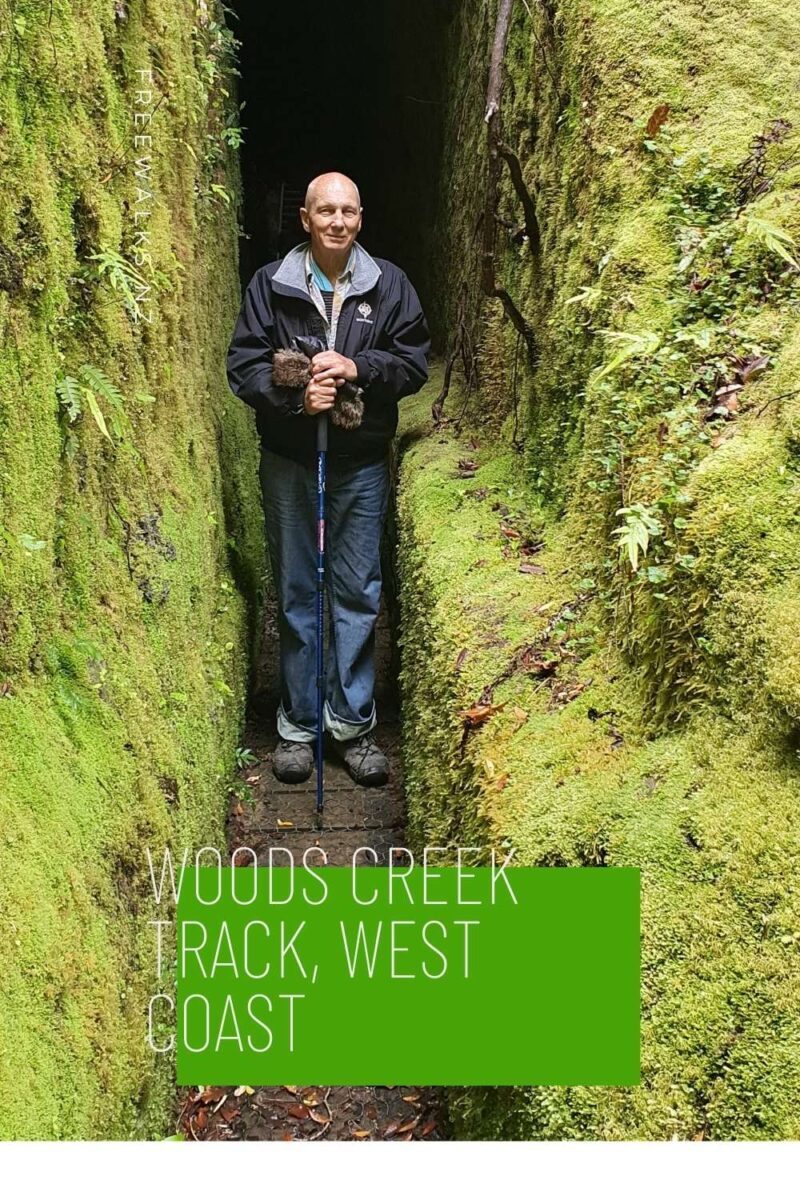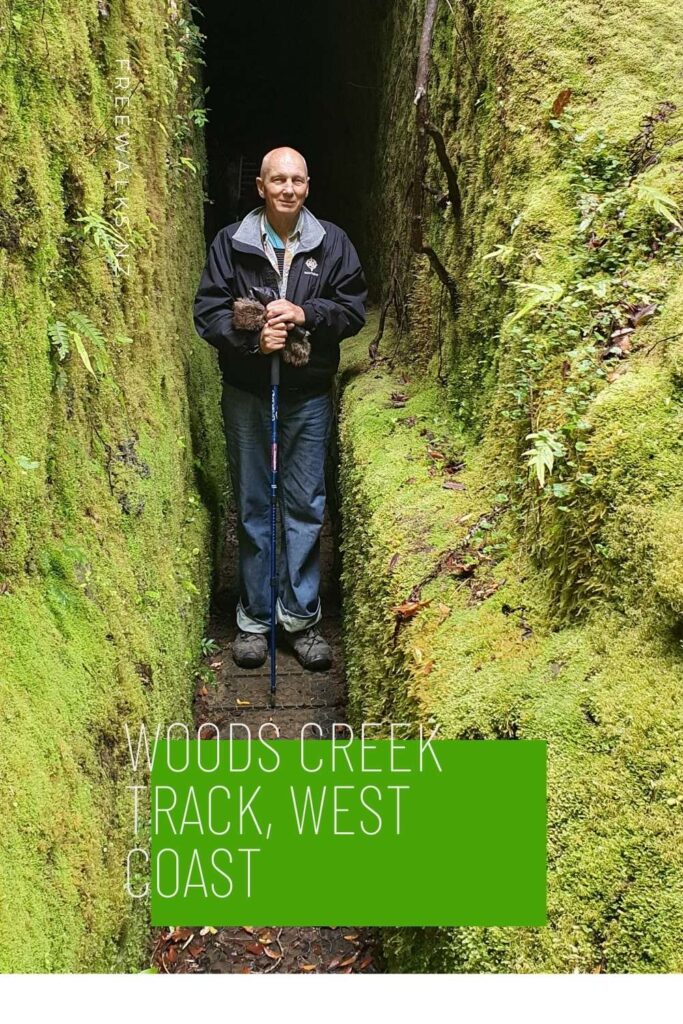 Summary points about this walk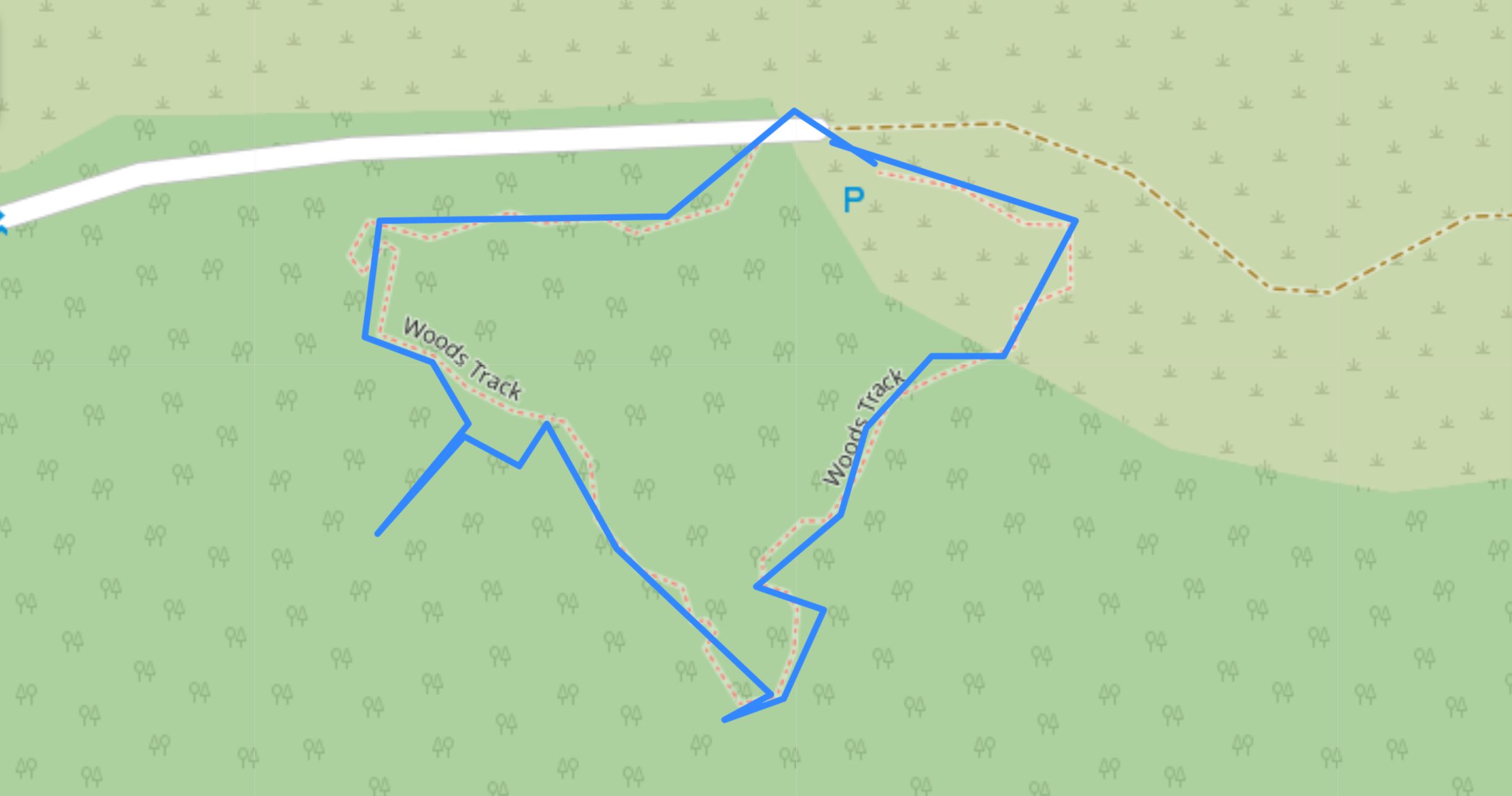 My 3d video map of Woods Creek Track
Gold mining history of Woods Creek
Two methods of gold mining were used at Woods Creek, ground sluicing and tunnelling. In addition to the remnants of tunnels, races and walls of stacked stone, you will pass through mature and regenerating forest.
Woods creek was part of the New River diggings that opened up late in 1865 when the West Coast gold rushes were at their height. Diggers worked their way up the river and its tributaries, crossing and re-crossing constantly, risking their lives in wet weather when water levels rose at surprising speed. As more men worked claims in the district, two townships developed, Clifton, complete with a cemetery, and Maori creek with its library and several hotels. Clifton vanished a long ago. All that remains of Maori creek, renamed Dunganville is a single dwelling 3.1 km back down the road towards Greymouth.
The prospect of riches caused men to enjoy many discomforts working in cold water or muddy ground all day, smearing their bodies with rotten bacon fat to try and ward off hordes of hungry sandflies and sleeping at night in damp tents until they could get enough materials to build huts. If they did find gold, much of it would be quickly spent on high priced food and drink from stores and hotels. Many of those who made their way towards creek left at the slightest whisper of better prospects elsewhere leaving a few to work the ground methodically.
More walks in Greymouth near Woods Creek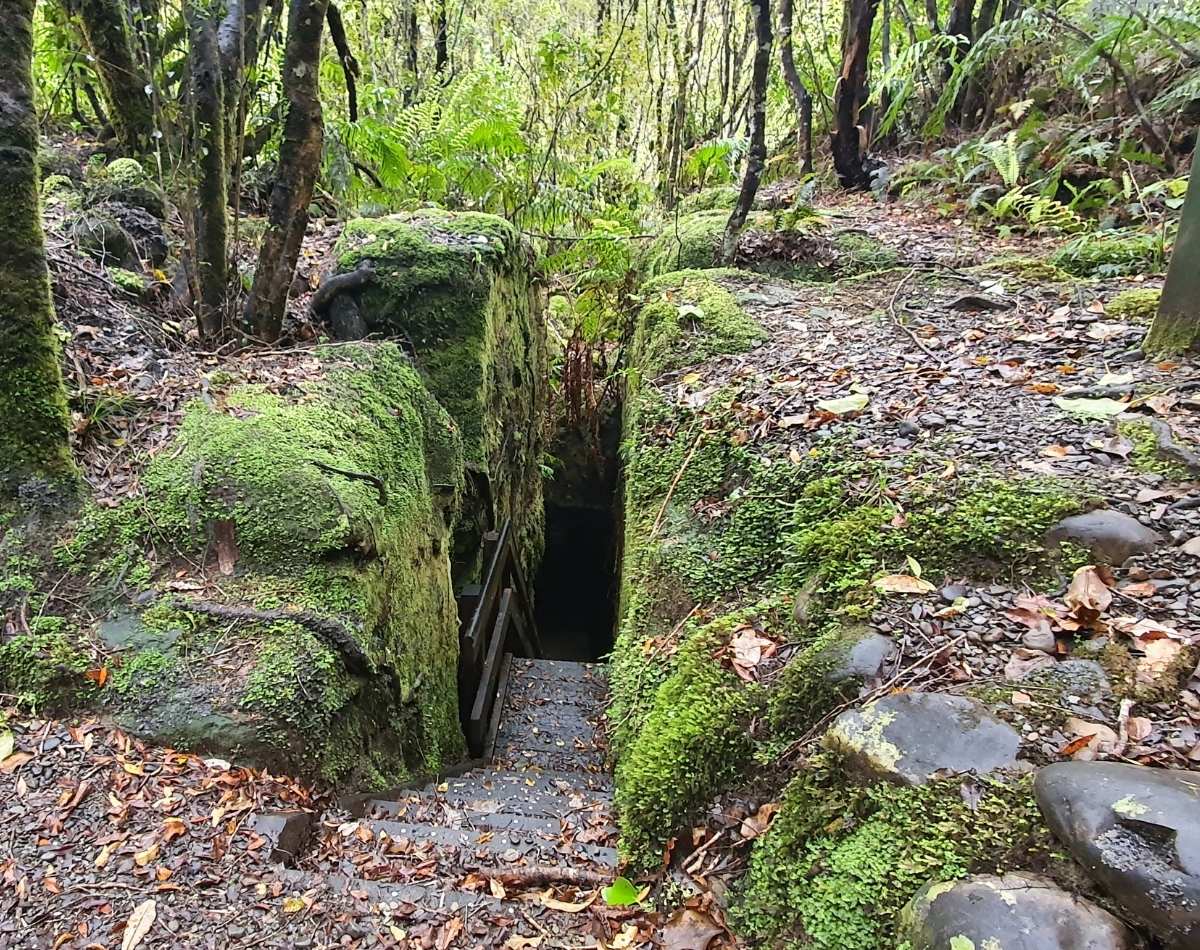 1.2 km • 55 minutes • Easy • See tunnels, old gold mines, races and walls of stacked stone as you walk through amazing moss covered ancient forest.
What sort of walking and hiking gear will you need
We've partnered with Macpac outdoor walking & hiking gear to bring you the very best products designed exclusively for our New Zealand climate. They'll ship for FREE within NZ on orders over $100 (if under $100 it's only $5). Worldwide international shipping is available except to the USA. Bulky orders will be $20.