It starts by the boat ramp on the western side of Maraetai Reserve, and follows a rough track beside a stream through the lush bush of Dr. Adah Platts-Mills Reserve (which we suggest may be muddy in winter) before emerging into residential streets. Then it's down hill to the Omana Regional Park, past the goats (Dixie and Pixie) and then follows the waters edge back to the start.
Quick facts about this walk
| | |
| --- | --- |
| Walk time: | approx. 90 minutes |
| Distance: | about 7.5 kms |
| Elevation: | Mostly level paths with one incline |
| Track: | Start: Maraetai Park, off Maraetai Drive |
| Difficulty: | Suitable for most ages and levels of fitness and mobility, designed with flat shoes or running shoes in mind. Muddy in bush in winter. |
| Dog Friendly: | Dog off leash exercise area |
| Facilities: | Children's playgrounds, Safe swimming |
| Highlights: | Native bush and birds, coastal views |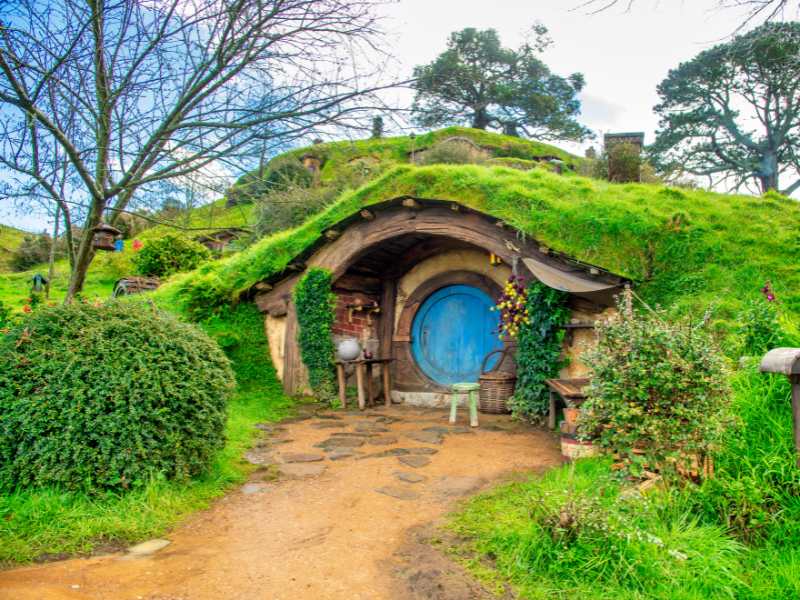 The Hobbiton Movie Set Day Tour - From Auckland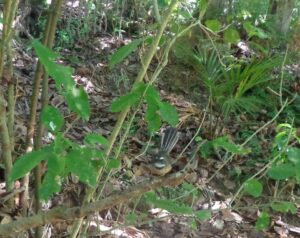 The views over the Gulf are magnificent – you can see over to Waiheke Island, and of course Rangitoto. And the bird song within the bush was beautiful. Today we came across a talkative and friendly fantail.
On a summers day, you may wish to pack your togs and a picnic. There is an off leash dog exercise area along the perimeter of the Omana Regional Park. Public toilets and a playground enroute. Cafes along Maraetai Coast Road.
Map location and how to find Maraetai Loop Coastal Walk
Comments on Maraetai Loop Coastal Walk
Did this yesterday with our 5 year old. What a cracking walk. Starts and finishes by the beach, next to toilets and a 100 yards from a cafe with plenty of GF options.
The first half passes up through bush, gentle incline then you walk a couple of streets with great views over the gulf. Reminded me of Scarborough in the UK. Then you're back in bush/reserve. As you corner round to face the gulf there are loads of picnic benches in amongst a quiet camp ground. And the final 3 to 4 k be prepared for house envy, but keep your eyes left to enjoy beach, sea and pohutukawa serenity.