Start at Meadowbank Rd/Train station and walk in either direction around Orakei Basin. Lovely wide track with big boardwalks and through a bit of shady bush. An excellent short walk in Auckland.
The Orakei Basin Loop Path is an easy walk that will take you around 45 mins with excellent waterviews, bush track and waterskiing!
I caught the train from downtown Auckland at Britomart station. It was only the second stop and took less than 10 mins to get to Meadowbank Station where I got off. The walk pretty much starts from there. You could get off at Orakei Train station, but then you have to cross over the busy road, it's not quite as nice. However, if you were going to do the Judges Bay Path walk, which is not far away, you would use this station.
If you've got time up your sleeve either before or after this walk you might like do a 2 hour city tour on an electric Tuk Tuk, you can save 35% off this tour now. It's a private tour with a local so you'll get to see all the highlights of Auckland city in the most environmental way.
Starting at the big wide boardwalk I walked towards Orakei train station and walked around anti-clockwise. It doesn't matter which way around you go, the views are the same either way. Just watch out for bikes and lots of people in the weekend.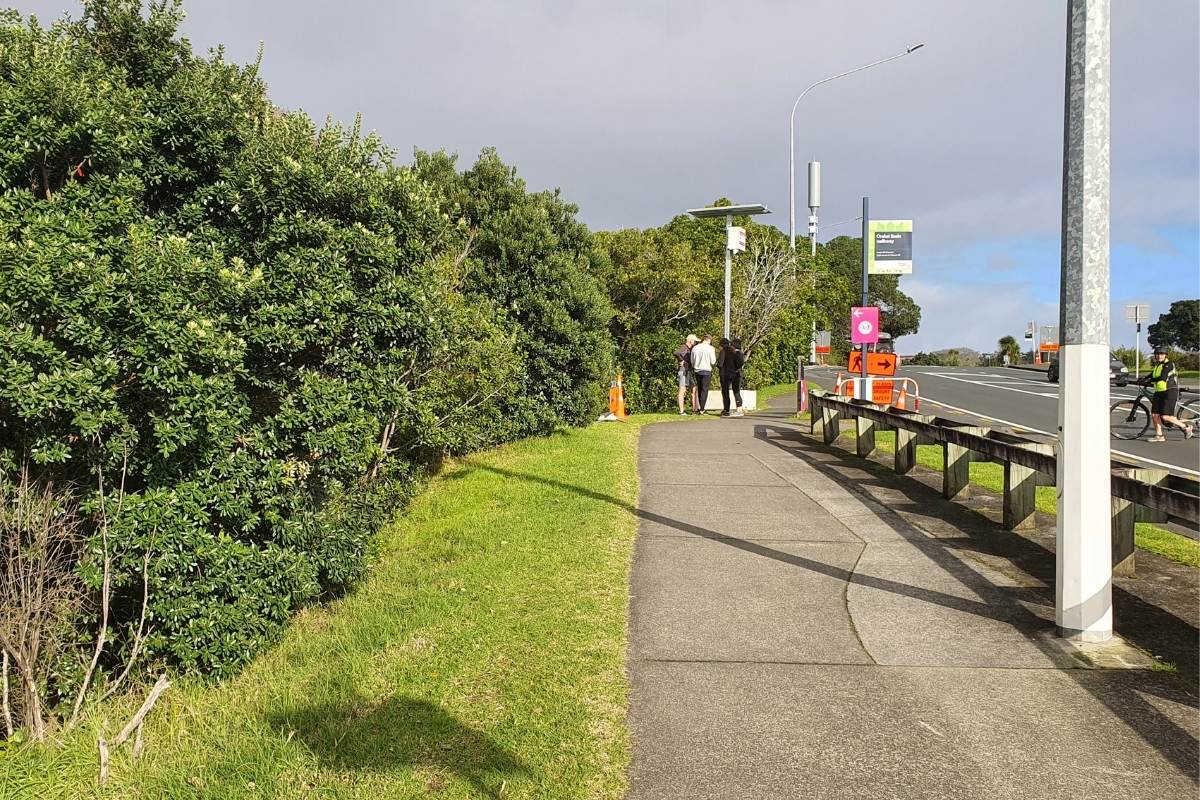 At the end of the boardwalk, you take the left fork up the hill towards the road. It's a very short walk on the footpath before you head along the single-lane road down to the car park.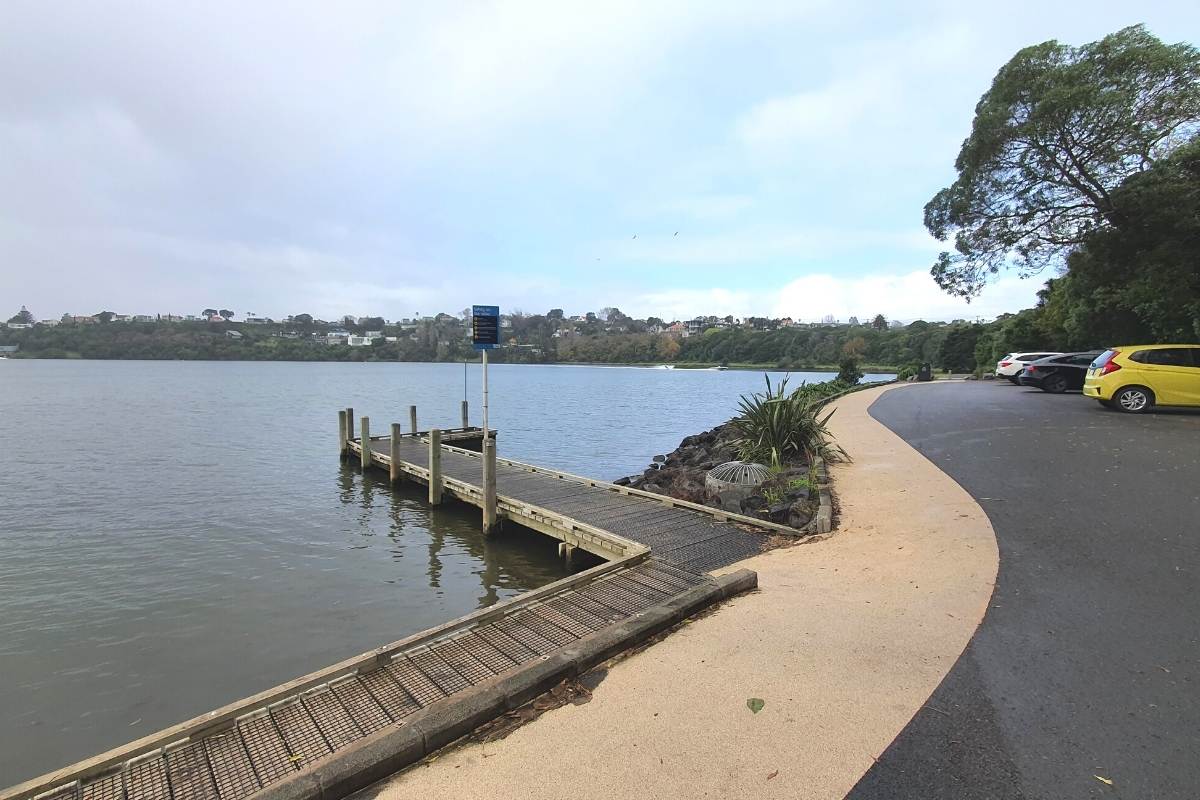 The car park was quite small, no surprise it was full. There were so many Tui singing in the trees, it was lovely to hear in the middle of Auckland. The path was on smooth concrete until I got to a funny looking jetty.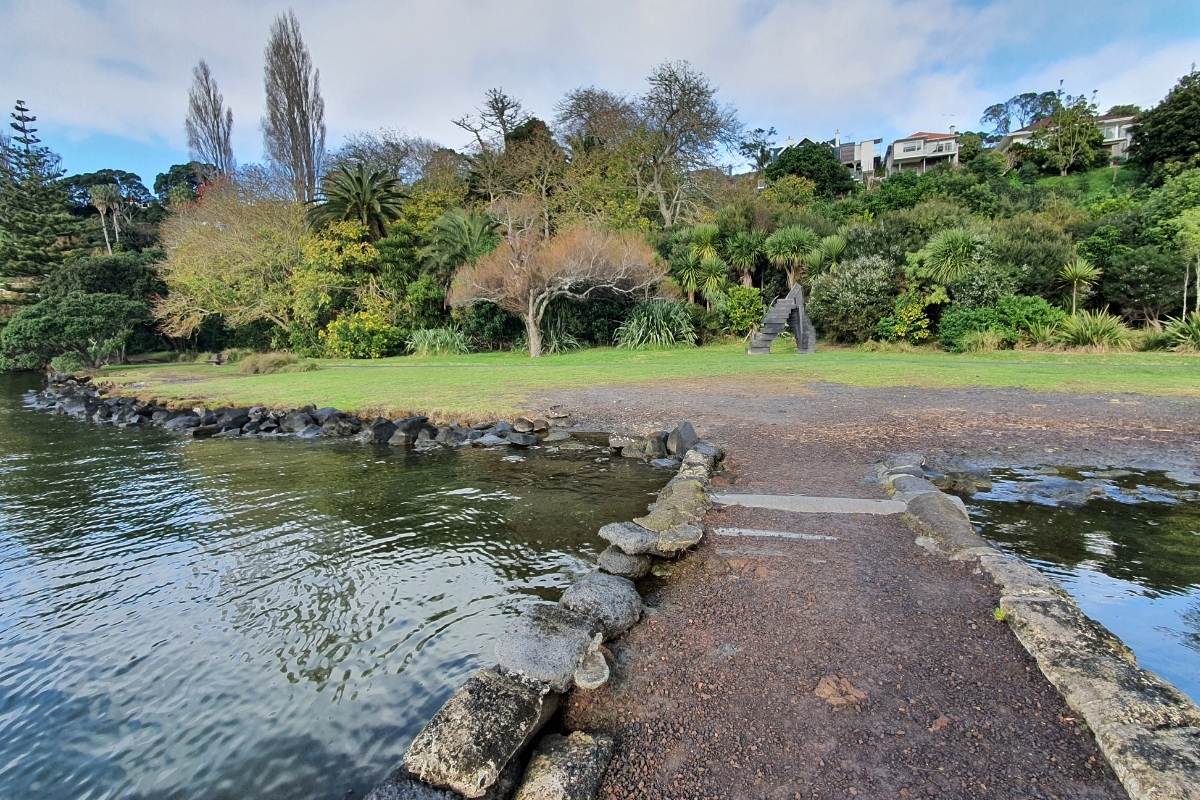 Now I was walking on a well kept gravel path, still walking alongside the basin. This is where the bush section begins. I'm sure in summer you'll love this part as it comes with some shade. The path heads straight to the boat club with another jetty where the boys were having fun water skiing. You'll get great views of the basin if you deviate from the path just slightly and walk around the front of the boat house. The path was a bit confusing here, but just head straight up the steep steps to the road.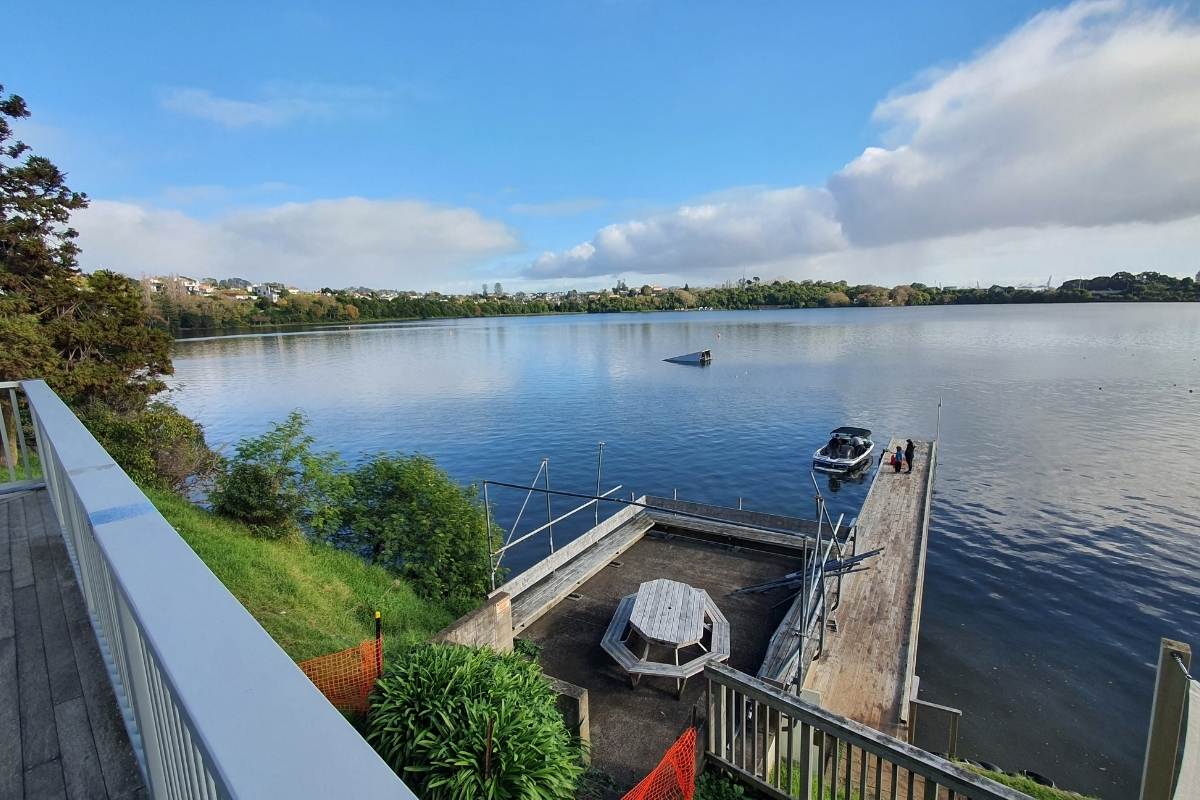 It was a bit of a puff up the steep steps to the top. Then cross over the dead end road and down the other side.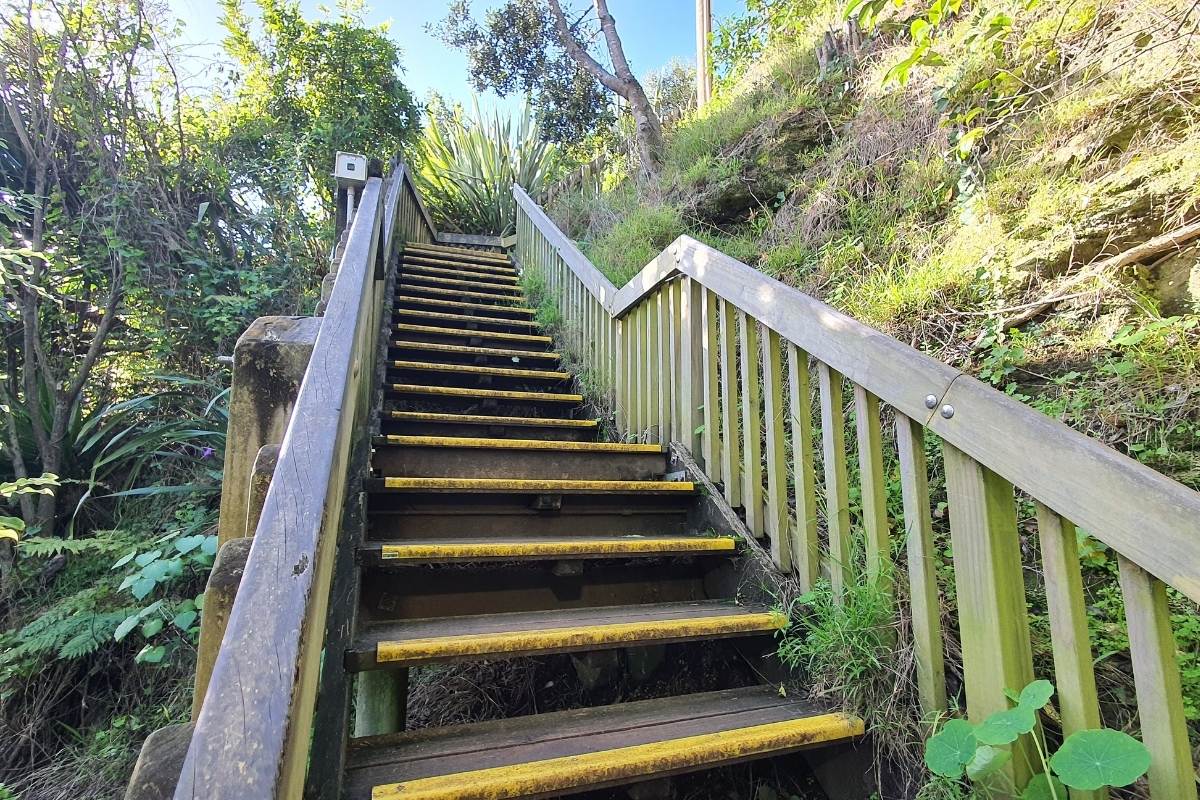 It was then a short walk through the pretty bush until you get to the lovely wide boardwalk floating over the water.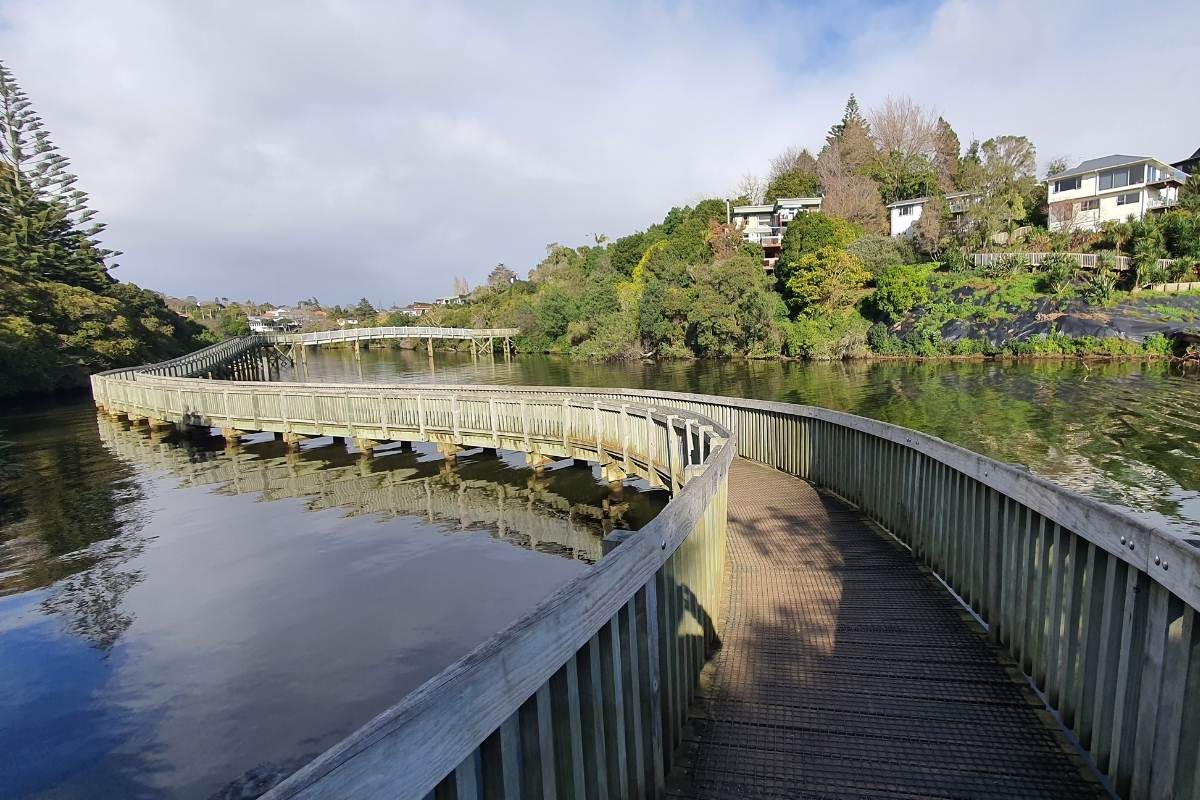 Walk on for around another 5 mins until you complete the full loop and join up with the first boardwalk. Even at the weekend, this part of the track was really quiet. There were a lot of dog walkers on the first part of the walk along with plenty of bikers on the boardwalk.
Check out my 3D video around Orakei Basin
Quick Facts and things to know about the Orakei Basin Path
Location: Orakei, Auckland, North Island, New Zealand
Time needed: 45 minute walk
Distance: 3 km
Difficulty: 90% flat with a set of steep steps towards the end
Bikes allowed: Only on the first boardwalk
Route: Loop
Elevation: Flat
Wet Feet: No wet feet on this walk, you'll be high and dry
Toilets: There are toilets at the beginning of the walk
Dogs: Yes, on leash only.
Mobile Coverage: Yes, very good
Last Walked: July, 2022
Latest Google Reviews on Orakei Basin Loop Path
Summary points about this walk around Orakei Basin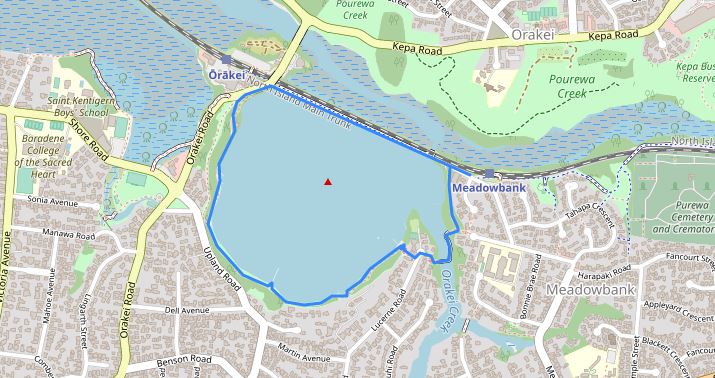 6 hour tour to Piha includes transport, bush walk, fully guided by a local. Learn about our fauna, flora & history of the forests in West Auckland.
Can you swim in the Orakei Basin?
Answer: You sure can! The Orakei Basin is one of Auckland's most popular swimming spots. It's a great place to take a dip on a hot day, and there are also places to picnic.
The basin is fresh water, so the water is a little bit colder than seawater, but that just makes it all the more refreshing. And if you're feeling adventurous, you can even go for a swim in the harbour. Just be careful not to get caught in the current!
Is Orakei Basin man made?
The short answer is no, Orakei Basin isn't man-made. It was formed by natural geological processes after an eruption many years ago and is one of Auckland's volcanic craters around 700m wide with a tuff ring.
Can you jet ski on Orakei Basin?
More walks in and around the central city of Auckland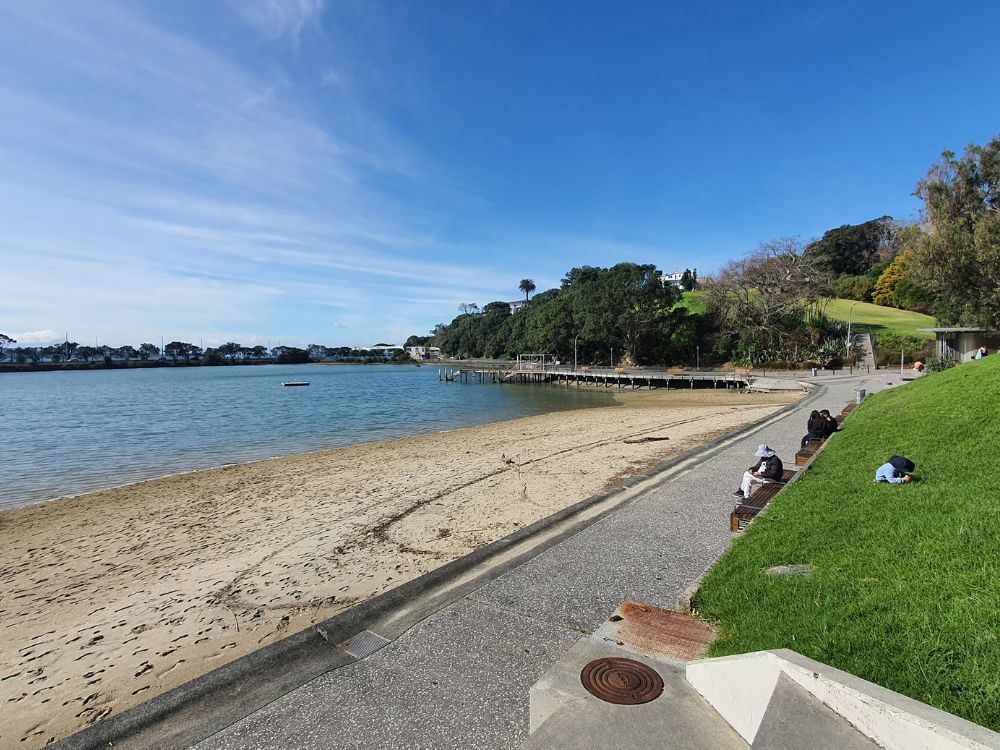 1.7 km • 30 minutes • Easy loop walk around Dove Meyer Robinson Park down to Judges Bay beach then through the cemetery, onto a bit of road and back down past the Parnell Baths.
What sort of walking and hiking gear will you need
We've partnered with Macpac outdoor walking & hiking gear to bring you the very best products designed exclusively for our New Zealand climate. They'll ship for FREE within NZ on orders over $100 (if under $100 it's only $5). Worldwide international shipping is available except to the USA. Bulky orders will be $20.