Western Springs Park Walk
Western Springs Park Lake Walk is the perfect short walk in Auckland, especially for the family and kids.
Western Springs Park Walk is a very easy 1.8k lake front loop walk that will take you around 30 mins to complete.
Highlights of the Western Springs Park Walk are the eels and the free tram ride around the edge of Western Springs Park. The park surrounds a natural spring-fed lake, one of Auckland's early water supplies. You'll find plenty of places to stop for a picnic along the way. This is an excellent walk for the kids, you'll pass plenty of birdlife on and off the lake.
Quick Facts about this walk
Location: Western Springs, Auckland, North Island, NZ
Distance: 1.80 kms
Time needed: 30 Minutes
Difficulty: Very Easy
Wheelchair Access: Yes
Route: Round Trip
Elevation: 16m
Wet Feet: No
Toilets: Yes
Dogs: On a lead only
Mobile Coverage: Yes
Last Updated: February, 2021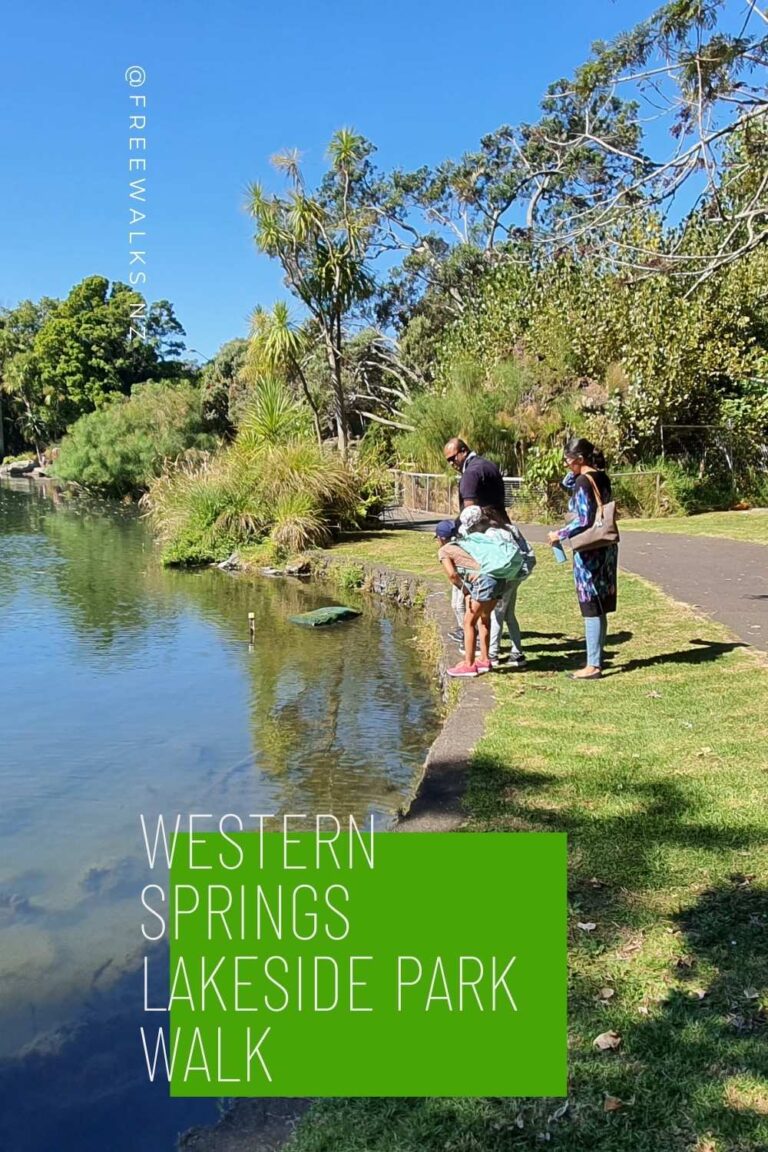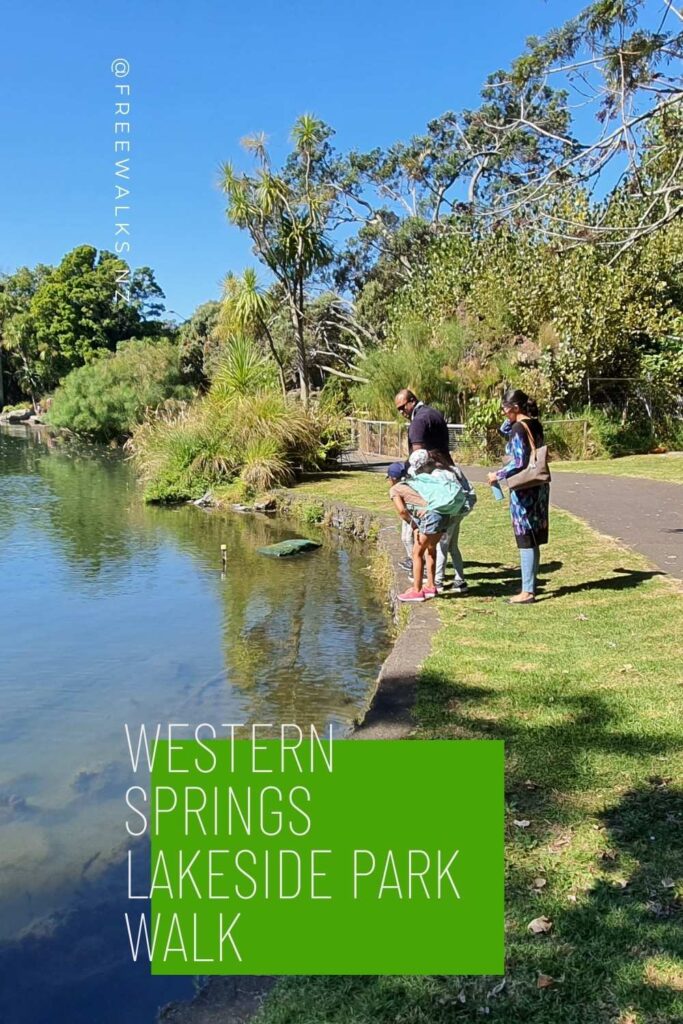 Summary points about this walk
My 3d video map of the walk around Western Springs lakefront
Points of interest along the walk​
Western Springs Park at the start of the walk
The walk around Western Springs is lovely, it will take you about thirty minutes depending on how many people have the same idea as you. If the sun is out the park will be a popular place on the weekend with families picnicking on the large grounds. If the ducks are out and sitting on the footpath, don't wear your best shoes, they will be covered in duck fertiliser within a few minutes.
There are a few different ways to enter the park
But all lead to the main path which goes around the whole lake. You can't really get lost. Keep an eye out for a small bridge not too far from the kid's playground, walk over to the bridge, and stand by the water.
Look out for the eels.
A little word of warning, do not try and catch one for lunch unless you have $500 in your back pocket. Now cut over to the side road and if you are lucky the trams might be running, the best time is on public holidays and weekends. Please do not feed the eels.
TRAM SCHEDULE
Catch a free tram ride during MOTAT's opening hours 10am – 4pm, Monday to Sunday.
Trams run every 30 minutes. At peak times they may run more frequently. The tram goes past the park and zoo.
More walks near Western Springs Park in Auckland central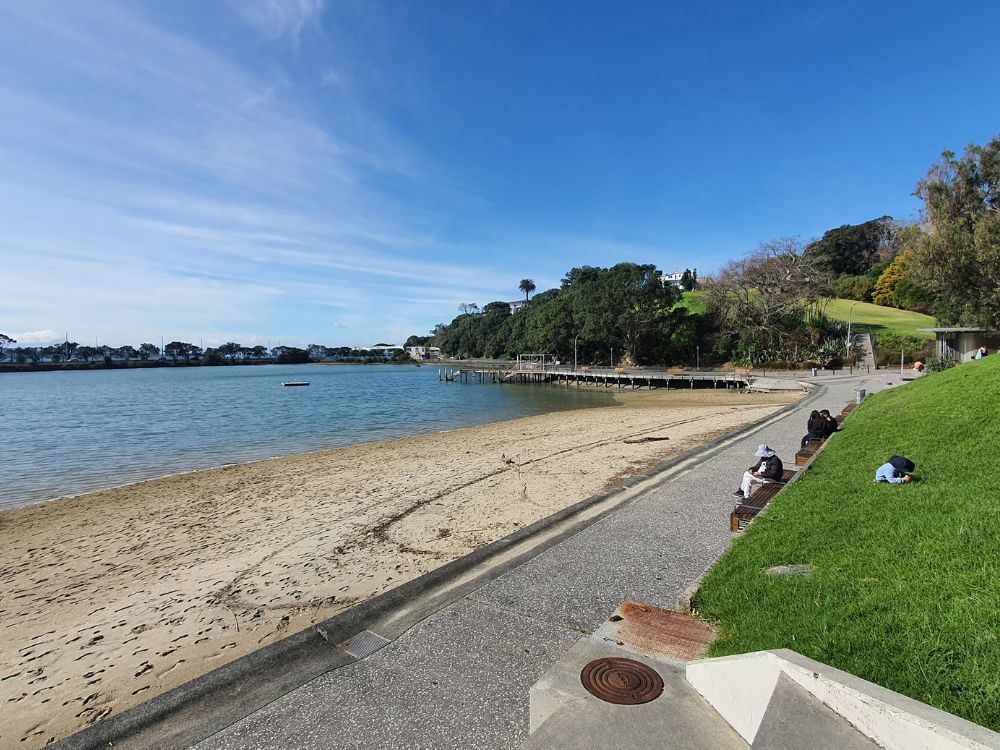 1.7 km • 30 minutes • Easy loop walk around Dove Meyer Robinson Park down to Judges Bay beach then through the cemetery, onto a bit of road and back down past the Parnell Baths.
What sort of walking and hiking gear will you need
We've partnered with Macpac outdoor walking & hiking gear to bring you the very best products designed exclusively for our New Zealand climate. They'll ship for FREE within NZ on orders over $100 (if under $100 it's only $5). Worldwide international shipping is available except to the USA. Bulky orders will be $20.
Western Springs Park at the start of the walk