On a winters day in June I walked around Hobsonville Point Coastal Walkway in Auckland and thoroughly enjoyed myself.
In hindsight, I should have planned this walk a bit better and checked the tides first. Looking at mud flats isn't the greatest sight along this scenic path, although the many mangroves looked very healthy. It's an excellent easy walk along The Coastal Walkway, with lovely sea views everywhere. On the same day, I also went to Herald Island and did the loop track there too. It was a short 10 minute drive away.
My Google interactive Map
Quick Facts and things to know
Location: Hobsonville Point, Auckland, North Island, New Zealand
Time needed: 1.5 hour walk
Distance: 5.5 km
Difficulty: Easy
Bikes allowed: Yes
Route: Loop
Elevation: Flat
Wet Feet: No wet feet on this walk, you'll be high and dry
Toilets: There are toilets along the walk
Dogs: Yes, on leash only with an off-leash area at Onekiritea Park.
Mobile Coverage: Yes, very good
Last Walked: June, 2022
Despite the never ending construction going on alongside parts of the walk, I still enjoyed the sea views and the path itself was excellent.
I decided to drive out to Hobsonville Point and found a park right outside the Information Centre on Hasting St. There was plenty of parking at the back. Attached to the visitors centre was Catalina Cafe, which of course I stopped in for a great coffee before I started my walk straight out the front door.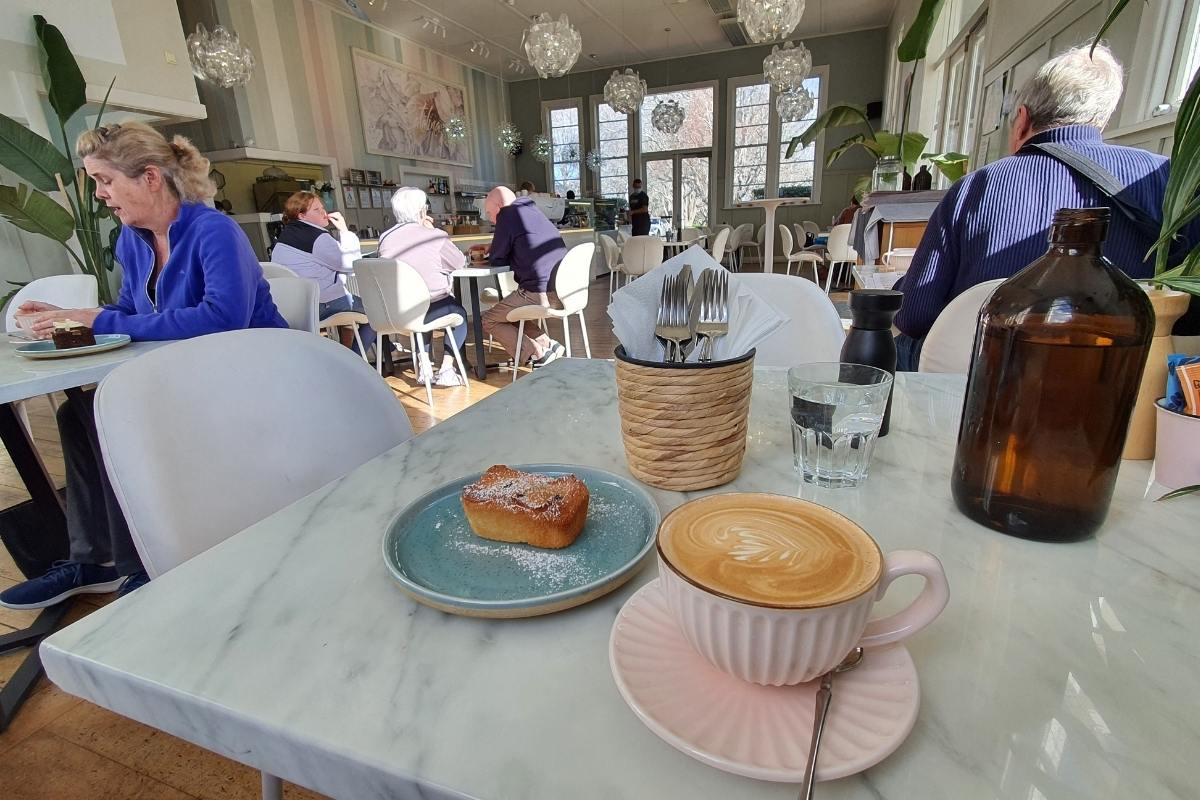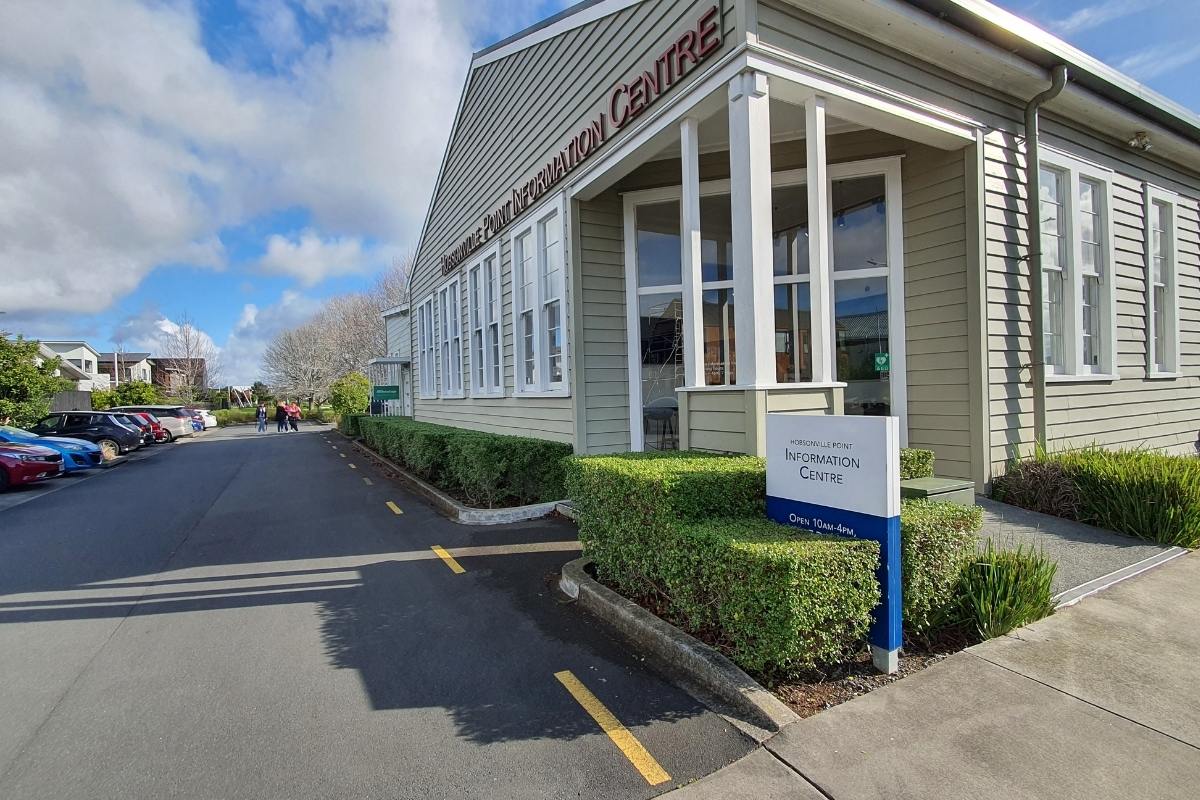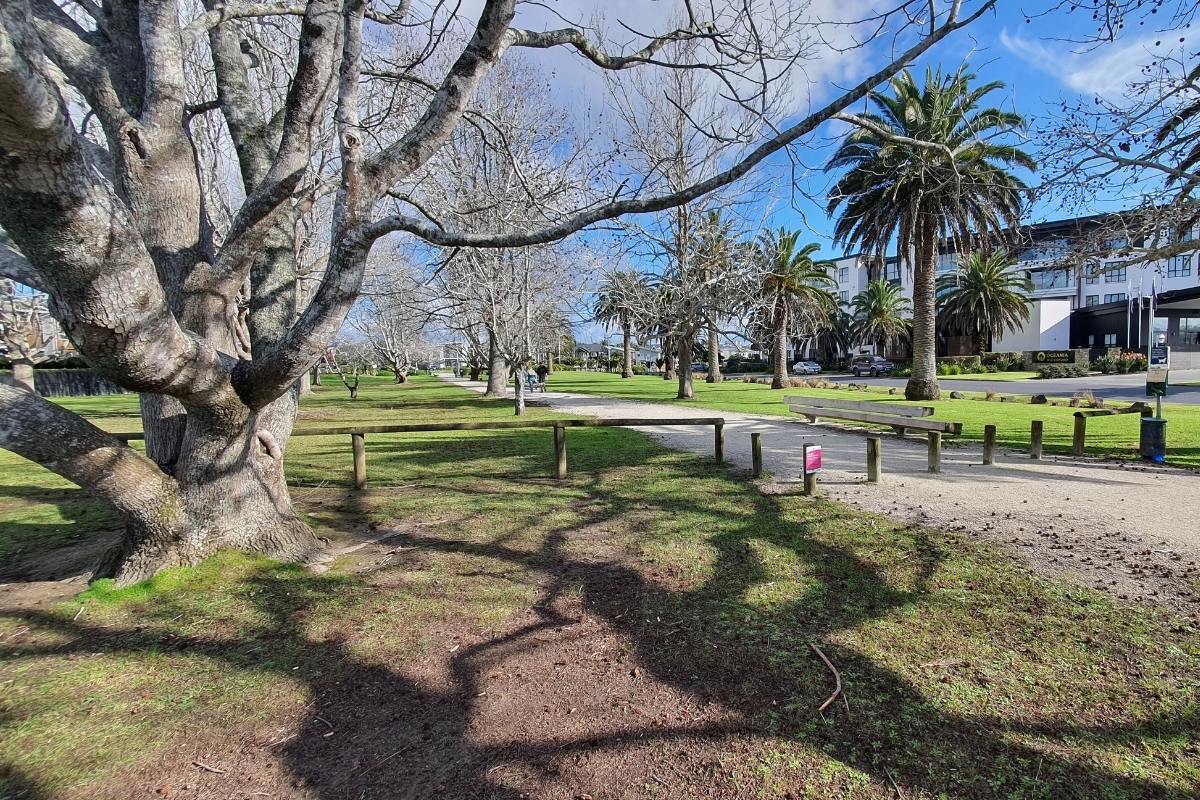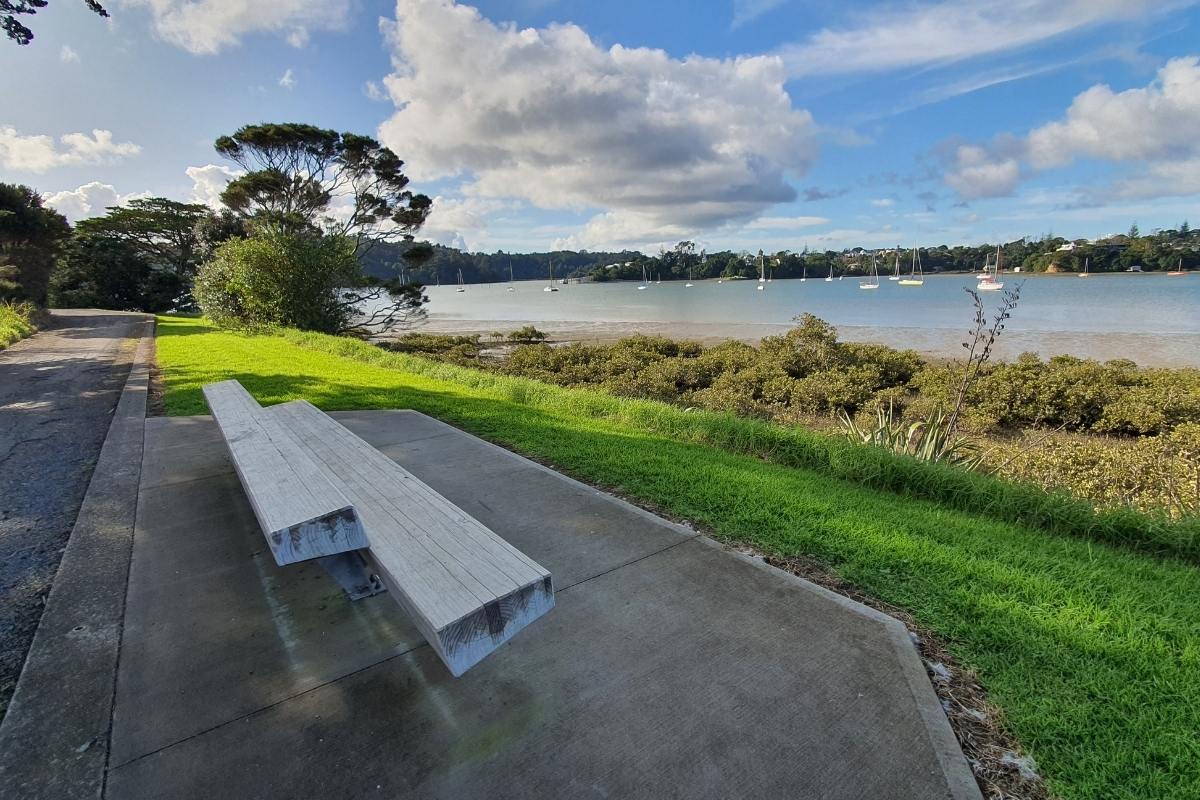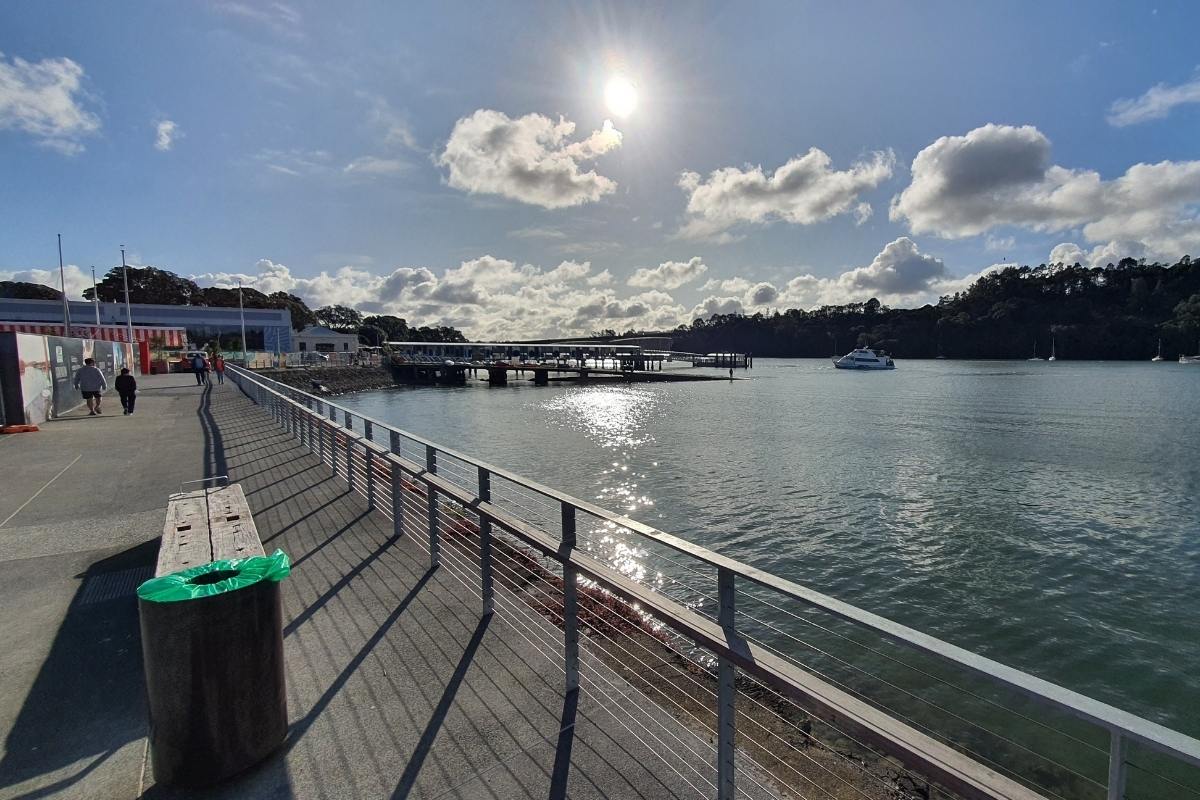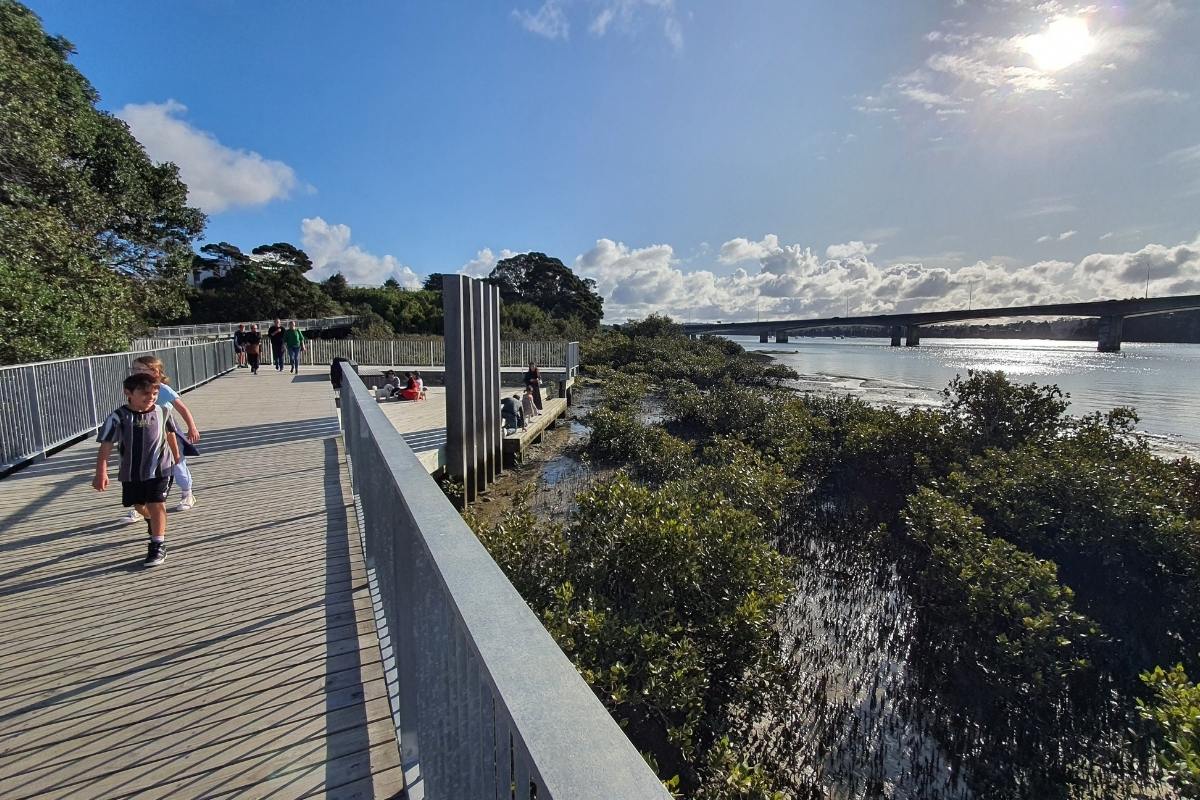 Full description and information on the walk
This walk has something for everybody, whether that's the coastal views, bush, art, architecture, history, parks for kids and families or interesting food.
Hobsonville Point is an old Air Force community that is now an urban environment that's worth the drive or the ferry ride! The place is full of new buildings and plenty more are being built. It's a busy place.
Ferry from downtown Auckland to Hobsonville Point
You can just as easily start this walk straight off the ferry. It also doesn't matter which way round you choose to walk. The ferry from Auckland CBD disembarks at 'The Landing', named as such because it was the launching and landing place for flying boats, including Catalina planes for which Catalina Bay was named. You'll need to check the ferry timetable from Auckland to Hobsonville Point, especially at the weekends and public holidays as ferries can be limited.
You'll also find the farmer's market at Catalina Bay on the weekends. A mixture of artisan foods and live music, it is a perfect place to spend time before or after your walk.
Making your way along the circuit (anti-clockwise), you will walk through native bush and see the skeleton of the old Sunderland hangar. Further on, you will come across Hobsonville Point Park, which is a unique children's playground: it is made from sustainable sourced materials. 
Artists have been commissioned for all sorts of work along the walk, including sculpture inspired by traditional Māori hīnaki (eel traps).
Summary points about this walk
FAQ's on Hosonville Point
What is Hobsonville Point?
Hobsonville Point is a decommissioned military base which has become a thriving community of more than 6,500 people since 2010. Development is still very much ongoing with housing transforming Catalina Bay into a vibrant, world-class waterfront precinct and wonderful place to visit.
How long is the Hobsonville Point walk?
The Hobsonville Point Walk is just over 5 kilometres long and takes around an hour and a half to complete. Along the way, you'll learn about the rich history of this once-busy farming area, as well as enjoy stunning views of Auckland Harbour, Greenhithe Bridge and the North Shore.
Numbers on Hobsonville Point
2638 homes built so far
11 commuter ferry sailings depart for Auckland each weekday
10 playgrounds and parks
6595 approximate number of people living there
More walks in and around Hobsonville and the North Shore of Auckland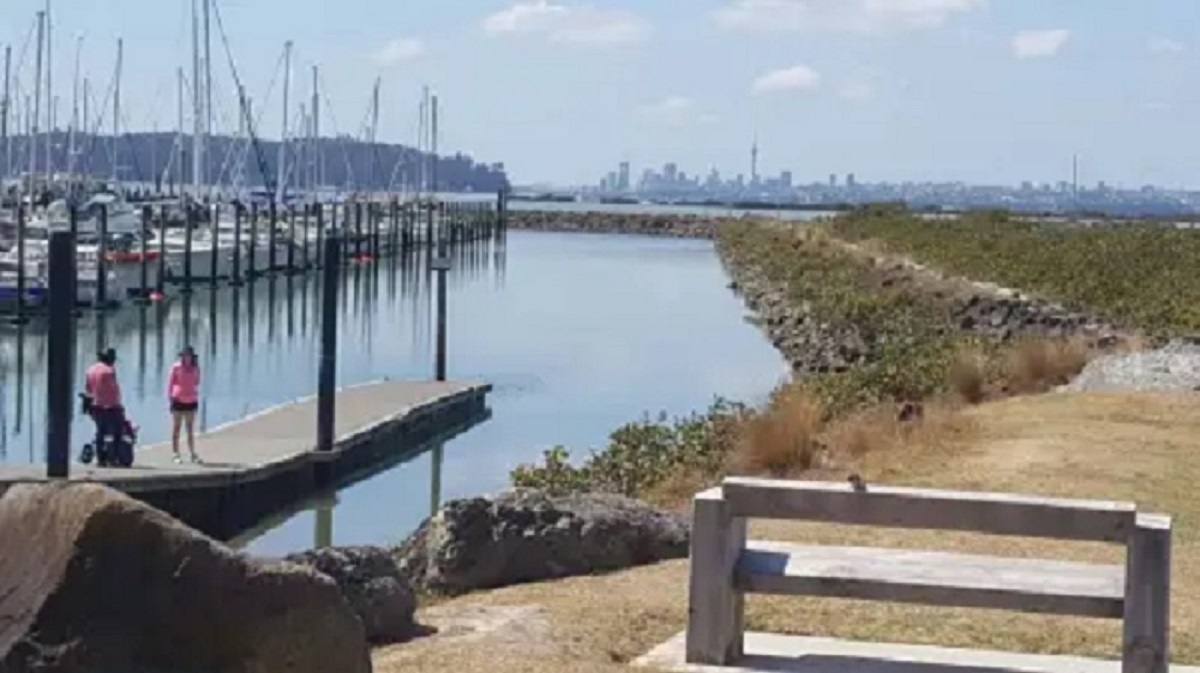 Starting by the West Harbour Marina, the West Harbour Loop walk is fully paved, winds through wonderful bush and provides stunning views over the water back to Auckland city.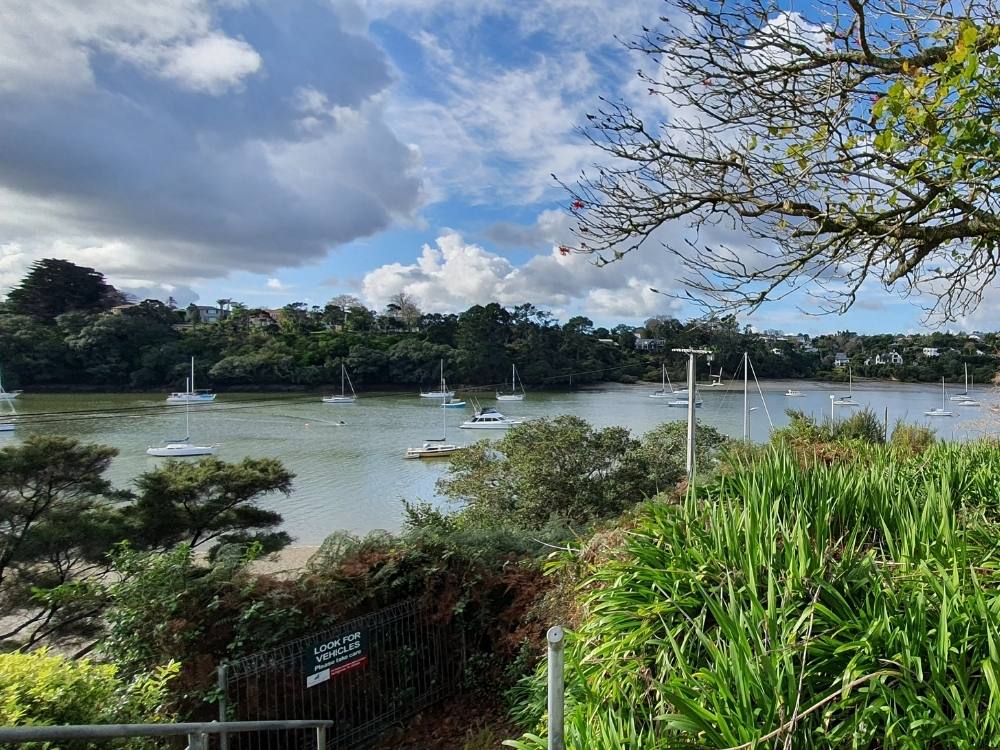 2.7 km • 40 minutes • Easy • Herald Island Path is an easy loop walk in Hobsonville, Auckland.