Pigeon Mountain Volcano
The mountain was originally three times its present size but its two craters have been quarried away to provide scoria. It is called Pigeon Mountain because, in early European times, native pigeons called 'kereru' used to live here.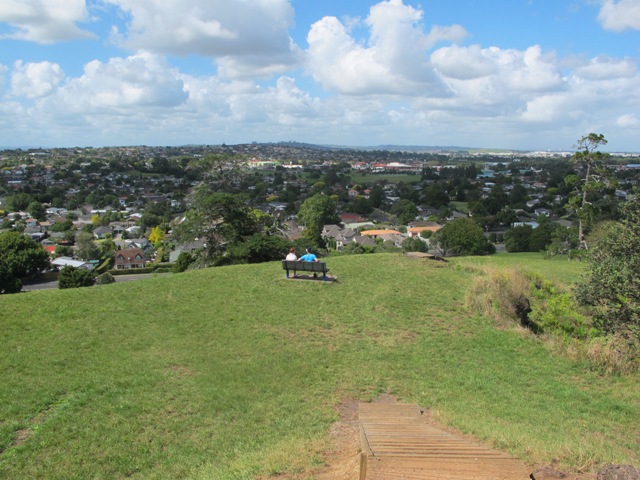 Quick facts about this walk
| | |
| --- | --- |
| Walk time: | approx. 1 hour & 15 minutes. |
| Distance: | about 6 kms |
| Start from: | Gills Road just off Pigeon Mountain Road |
| Track: | A mix of level paths, steps and slightly inclined paths. |
| Difficulty: | Suitable for users of average fitness and mobility. May require boots in wet weather, running shoes suitable in dry weather. |
| Highlights: | Auckland City views, Rangitoto Island views, Volcano summit, wetlands, Pukeko birds habitat. |
| Dog Friendly: | Bird Reserve Area, Dog kept on Leash |
| FREE Map: | Download your FREE map of this walk |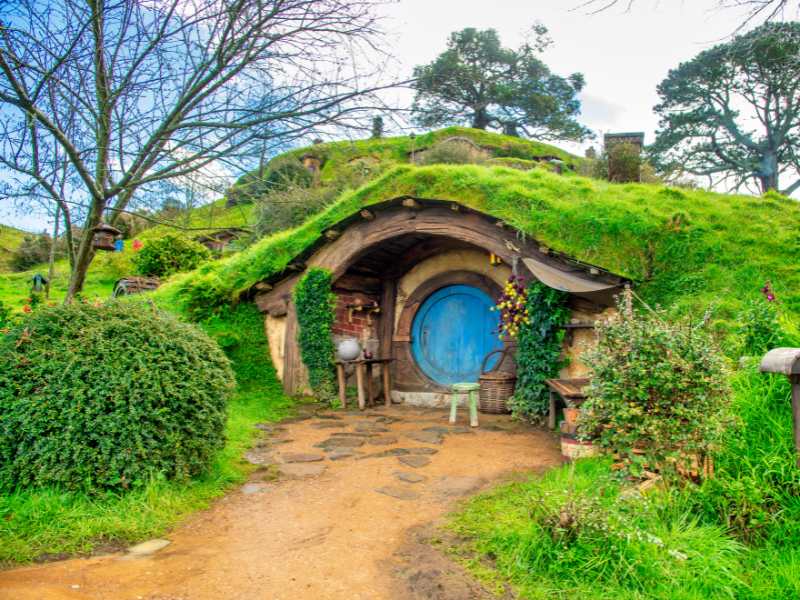 The Hobbiton Movie Set Day Tour - From Auckland
The nearby mangrove edged Wakaaranga Creek has good paths for wheels.  And there is a cool long slide in a playground that is worth checking out. Because most of this walk is in a bird reserve, dogs must be kept on-leash.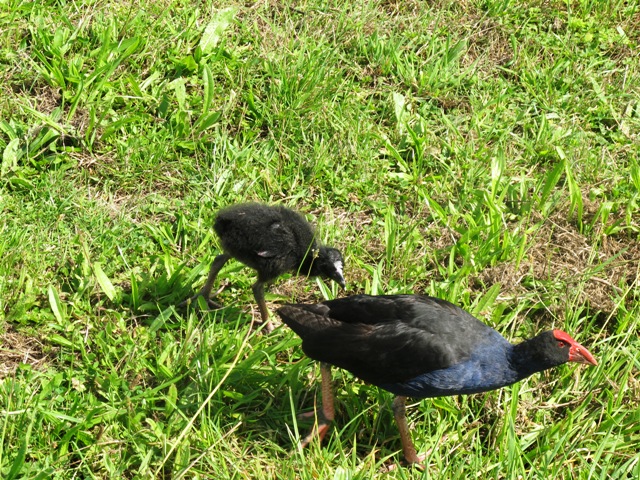 However, if you choose to follow the 5km Pakuranga Rotary walkway, there are several areas for off-leash exercise between the Pakuranga Sailing Club and Wakaaranga Reserve. This is a mostly flat walk if the walk to the summit of Pigeon Mountain is omitted.
Be aware that some pathways between houses and roads are iron bar chicanes that make it more difficult for wheelchairs, prams and cycles to use the path.