Much of the walk is through regenerating native bush with the occasional tall old tree, totara and kauri, to look up at in awe, as well as groves of young kauri. You will pass by a small waterfall, and today it was very dry.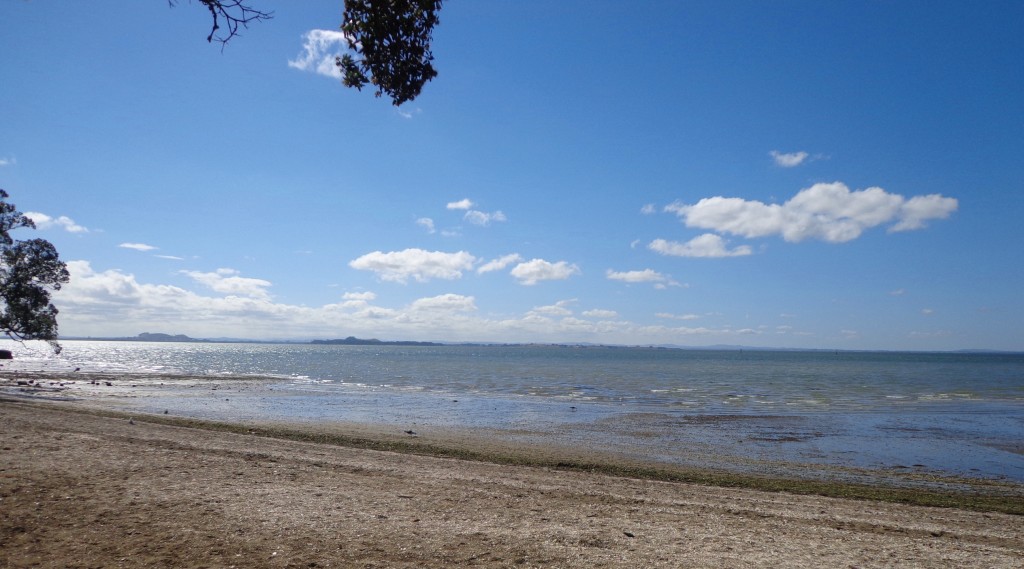 Quick facts about this walk
| | |
| --- | --- |
| Walk time: | approx.1 hour 15 minutes |
| Distance: | about 6.0 kms |
| Elevation: | Descent 266m, ascent 257m. |
| Highlights: | Native bush, stream, Manukau Harbour beaches. |
| Track: | Some level paths with many steps and steep inclines. |
| Difficulty: | Suitable for most ages and levels of fitness and mobility, designed with sturdy flat shoes or running shoes in mind. Muddy in winter. |
| Start: | Atkinson Park, Park Road (between South Titirangi Road and Titirangi Beach Road) |
| Dog Friendly: | Yes – welcome on leash |
| Facilities: | Playground and public toilet at Titirangi Beach |
| FREE Map: | Download your FREE map of this walk |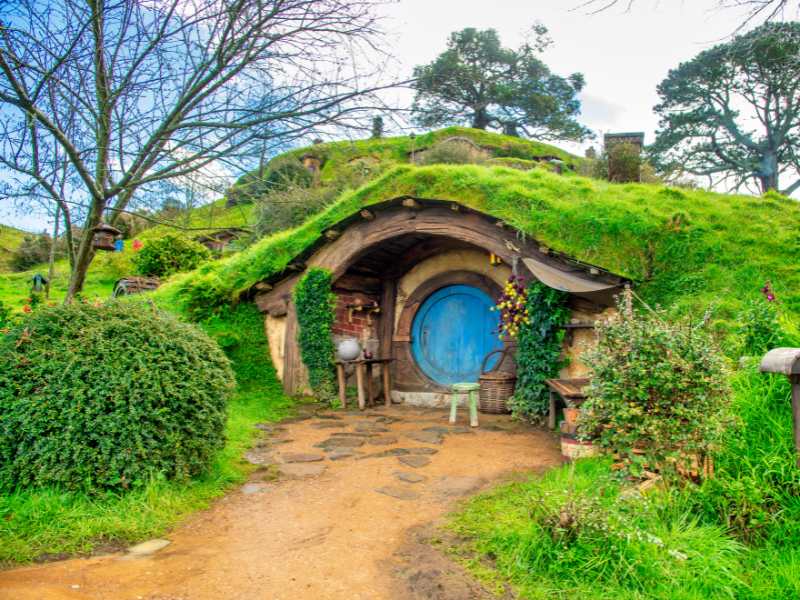 The Hobbiton Movie Set Day Tour - From Auckland
On a fine day, the beaches on the edge of Manukau Harbour glisten in the sunshine. Take a picnic to have on the grass.
Part of the track is in good condition, and another part would be difficult to navigate in winter. Sturdy shoes are recommended.
Playground and public toilet at Titirangi Beach.  Dogs on leash. Thomas's Cup cafe is recommended.