Blyth Hut via Waitonga Falls Walk
Blyth Hut via Waitonga Falls walk is 3.7 km one way. It took me around 1 hour, 30 mins, 3 hours all up. It's an easy walk in the Tongariro National Park. © Freewalks.nz
Highlights of my walk to Blyth Hut
My highlights were the Rotokawa Pools, helping my group of 3 generations across the stream below Waitonga falls, and last but definitely not least, watching the sunset above Blyth hut. See the full description of my walk below. This walk is in the Tongariro National Park and Mt Ruapehu area.
Start the walk at the Waitonga Falls track carpark
The walk starts at the 11km point on the Ohakune Mountain Road, providing access to Turoa Ski area.
An important thing to note is that the starting point is not Blyth Track which is at the 7km mark. Unless you want to walk the extra 5.5km, make sure you start at the Waitonga Falls track carpark. This is a proper carpark with space for at least 10 cars. As always make sure to take all your valuables with you.
Cross the Mangawhero River
After a short amount of time, you will pass over the Mangawhero river which can be frozen on odd occasions due to the track's altitude of around 1250m. Soon after the bridge, you will climb a flight of stairs and ascend up and out of the tree cover to the Rotokawa Pools where on a clear day you will find some breathtaking views of Turoa Ski area and the surrounding slopes.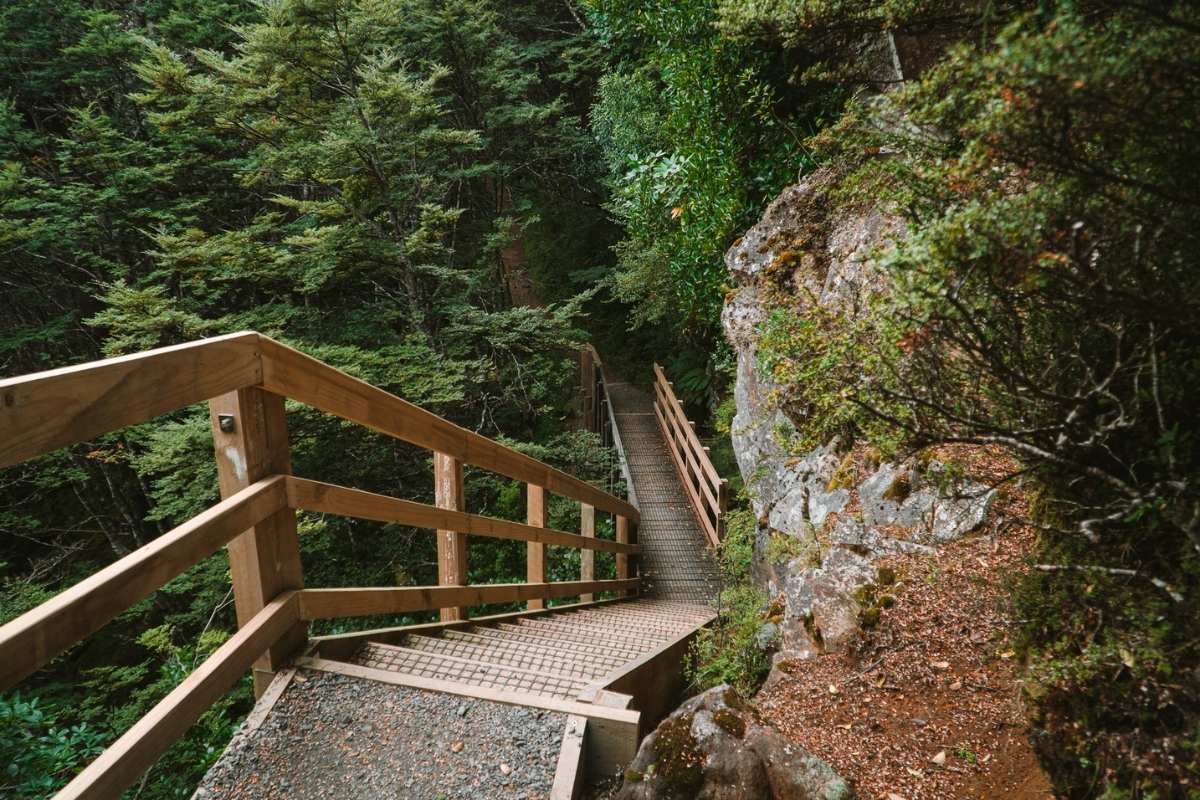 Stunning views of Ruapehu along the way
Many places along the track give you glimpses of Ruapehu's summit peaks such as Paretetaitonga, Tahurangi, and Girdlestone. Once you have reached the pools, don't forget to snap a picture before you continue.
Descend down to Waitonga Falls
You will then re-emerge back into the Beech forest, providing cover as you descend down to Waitonga Falls. This decent is fairly lengthy with a good amount of steps.
Once you've checked out the falls, the track runs downstream a few hundred meters before crossing over. This is where you will get your feet wet. That is unless you are desperate and need to rock hop.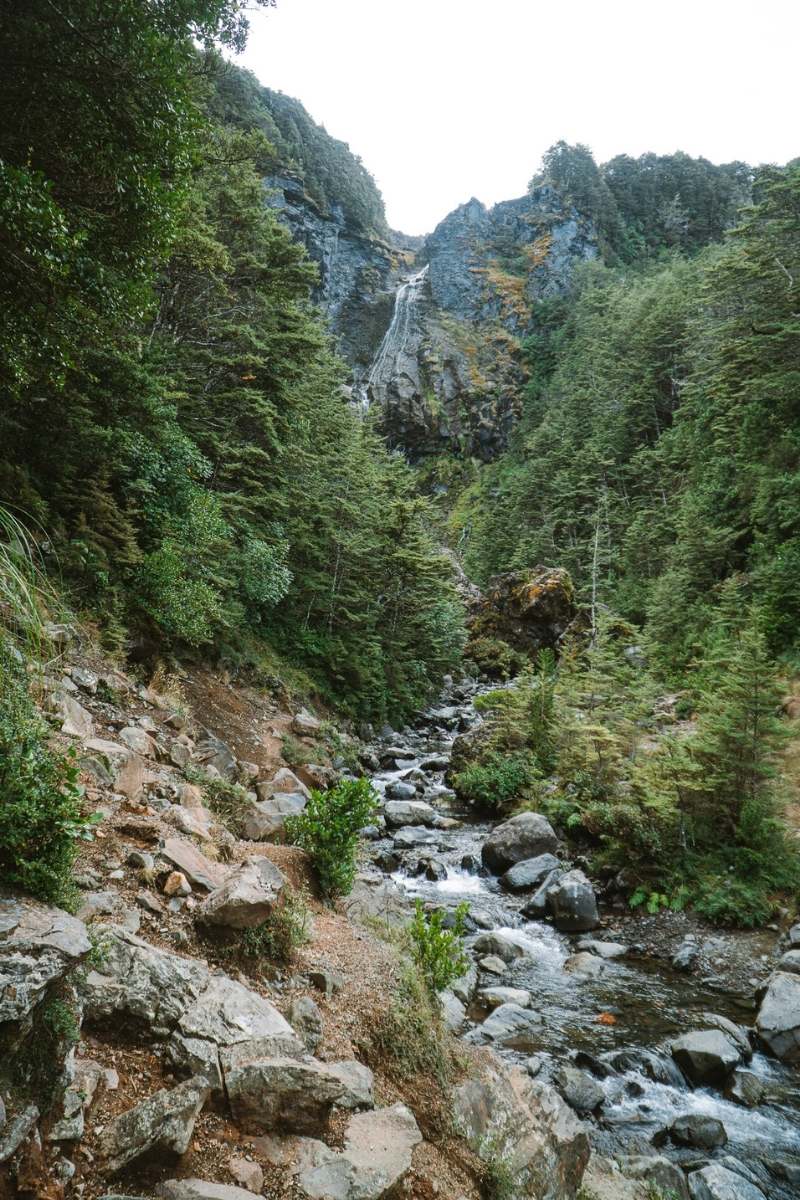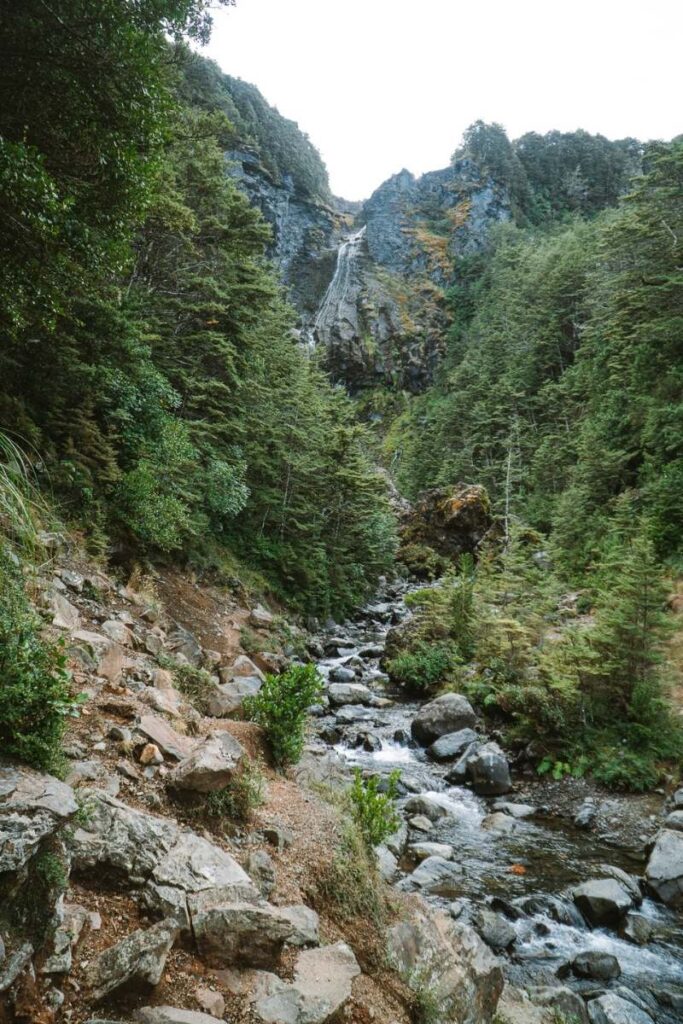 The track winds uphill back under tree cover up to the Blyth Hut track turnoff
At this turnoff, take the left turn up towards the hut. This will weave you through more Beech forest until you get to a clearing where you might be lucky enough to get a glimpse of Mt Taranaki.
You will then cross over the stream to avoid a small waterfall crossing back over above minutes later. Rounding the corner, you will see Lupton Hut; only 350m to go!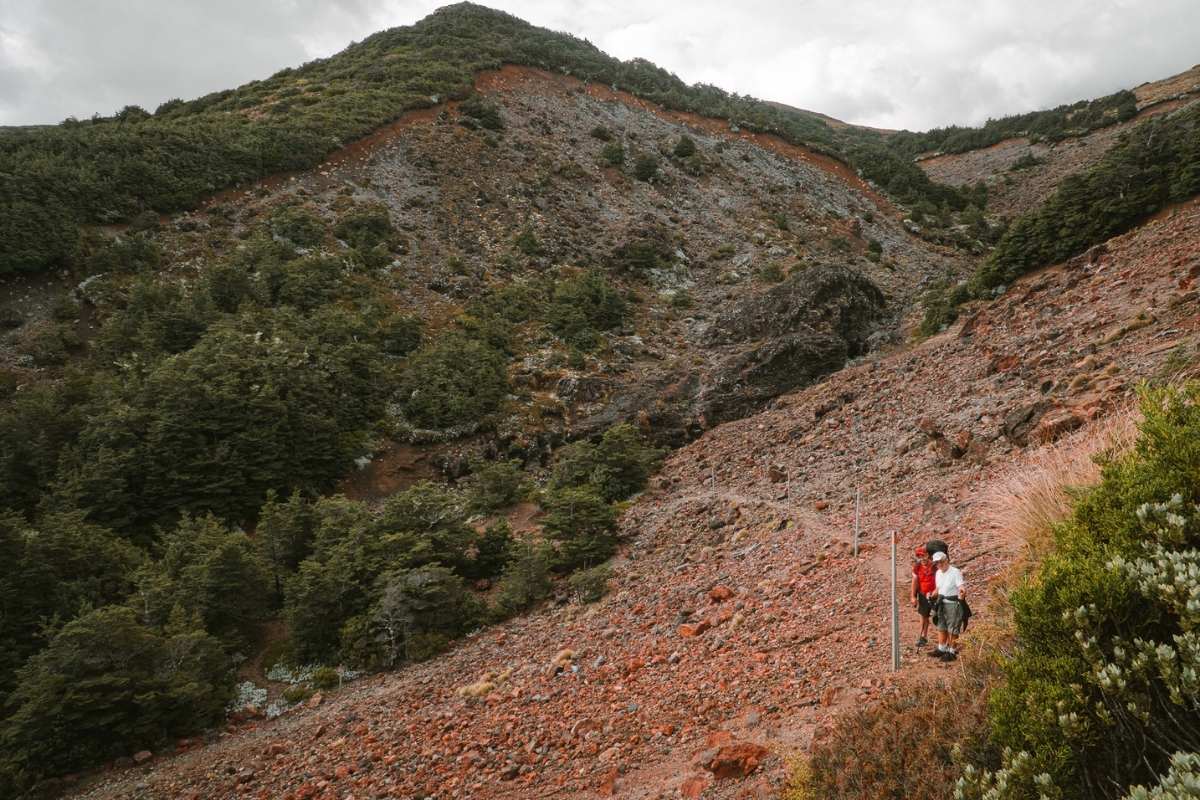 Scree slope about 2 minutes before reaching the Blyth hut
After crossing the stream once again, you pass through a small section of bush and then emerge below a large scree slope. After scaling the switchback, you will find a white staircase that will bring you up to the ridgeline. Blyth Hut is only a couple of muddy steps from this point.
About Blyth Hut
Blyth hut is a serviced 20 bunk hut equipped with a log burner, plenty of firewood, and a pretty nice long drop toilet (*no toilet paper*).
The hut features an indoor sink and tap to stop the water pipes from freezing up.
Quick Facts about this walk
Location: Tongariro National Park, North Island, New Zealand
Time needed: 1hr 30 minute walk one way or 3 hours return
Distance: 3.7 km – including time for photos
Difficulty: Easy – although there are a few steps up and down
Bikes allowed: No
Route: Double back the same way
Elevation: 328m
Wet Feet: Yes
Toilets: At Blyth hut only
Dogs: No
Mountain Bikes: No
Mobile Coverage: Yes
Last Updated: August, 2022
Summary points about the walk to Blyth Hut
Google Reviews on Blyth Hut in Tongariro National Park
More walks in Tongariro National Park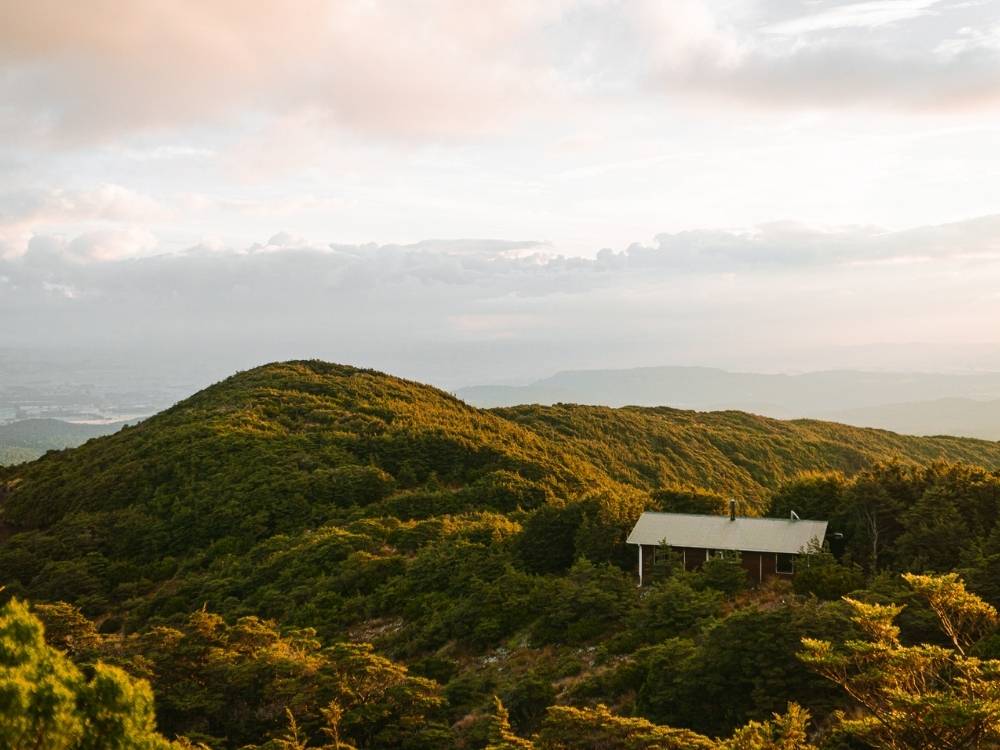 3.7 km • 1hr 30 minutes one way, 3 hours return • It's an easy walk in the Tongariro National Park.
New Zealand's best white water jet boating experience! Blast through narrow canyons, and speed over crystal clear water. Your jet boat will negotiate tight spins and take on the Nga Awa Purua rapids with full V8 power, surfing the pressure waves and ripping up and down the white water.